Lynn Britton Elected Chair of Webster University Board of Trustees; Jack Galmiche Named Vice Chair
Apr. 20, 2017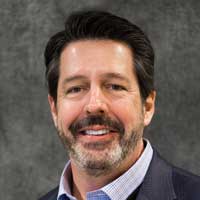 Webster University's Board of Trustees elected new leadership today, including the elevation of Lynn Britton as the new chair of the board. The board also selected Jack Galmiche as the board's new vice chair.
Britton is the president and chief executive officer of Mercy, the fifth largest Catholic health care system in the country. Galmiche is the president and chief executive officer of the Nine Network of Public Media.
These changes come after the former chair of the board, Amelia Bond, successfully completed her term. Bond is the president and chief executive officer of the St. Louis Community Foundation. In 2016, the St. Louis Business Journal recognized Bond for her contributions to the Board of Trustees at Webster University, naming her to its list outstanding directors. The Business Journal cited Bond's impact on the University's philanthropic giving and the growth of the University's endowment while honoring her service.
In his role as president and CEO of Mercy, Britton guides a health care organization with more than 40,000 employees in the Midwest, including 43 hospitals and more than 700 physician practices and outpatient locations. He has served as Mercy's president and CEO for more than eight years. Britton also serves on the boards of various organizations including: Christus Health, Civic Progress, the St. Louis Science Center, and the United Way of Greater St. Louis, and he is involved in a variety of other civic and charitable causes. Britton holds a master's degree in business from Oklahoma City University and a bachelor's degree in accounting from Abilene Christian University.
"It is an honor to be able to serve Webster University and our St. Louis community," Britton said. "Education is key to innovation, and Mercy has a long history and a passion, thanks to the Sisters of Mercy, for both education and innovation."
The new vice chair of the board, Galmiche has led the Nine Network of Public Media since 2006. Galmiche is credited with modernizing the reach of the St. Louis-based Nine Network, including delivery of programming on four local channels, and through digital and online platforms. He serves as vice chair on the national board of directors of the Public Broadcasting Service (PBS). Also, he is board chair of American Public Television (APT), and chair of the Public Television Association of Missouri (PTAM). He serves on the National Educational Telecommunications Association (NETA) board of directors and is on the NETA Executive Committee as board treasurer. Galmiche has a degree in finance and business management from Saint Louis University.
"As we thank Amelia for her impactful leadership for the past two years, we welcome the contributions that Lynn and Jack will make in their new roles on our board," said Webster University President Elizabeth (Beth) J. Stroble. "These are important times for the University, as we are about to open Browning Hall, our new interdisciplinary science building. Webster's College of Arts & Sciences and the George Herbert Walker School of Business & Technology welcome new deans. Lynn and Jack will lead the board as we advance our mission of meeting students' unmet needs by forging new directions in STEM fields, promoting our top-rated online programs, and strengthening a culture of philanthropy that supports students of great talent and need."
tags:  announcement, global, home page, webster today,
News by Topic
Tag Categories
News by Topic
Tag Categories