Cohort Selected for 2017 Global Student Leadership Summit in Vienna
Feb. 21, 2017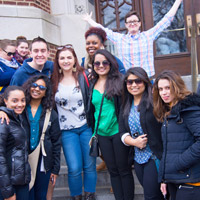 A cohort of 26 student leaders from Webster University campuses in St. Louis, Geneva, Vienna, Leiden, Cha-Am and Accra have been selected for the Webster University 2017 Global Student Leadership Summit (GSLS) to be held June 7-10, 2017 in Vienna.
The students form a diverse group representing 16 nationalities from Webster campuses in six countries and, as with the inaugural summit in 2015, include undergraduate and graduate students.
"Building a truly inclusive, thriving global community requires strong student leadership and engagement across our global campus network," said President Elizabeth (Beth) J. Stroble. "This global summit is a rare and wonderful opportunity for student leaders to gain insights and perspectives from one another and create positive impact within and across our campuses worldwide."
The inaugural summit, held in 2015 at the St. Louis campus as part of the Centennial celebration, resulted in plans to repeat the program every two years and rotate its location around Webster's international campuses, with respective campuses supporting the students they send to the summit. Twenty-nine students representing 20 nationalities from eight campuses came together to produce several student-centered initiatives. 
"The first Global Student Leadership Summit provided invaluable input from undergraduate and graduate student leaders across Webster campuses," said Julian Schuster, Webster's provost, senior vice president and chief operating officer. "The current global climate reaffirms the need to be true to our mission and develop a global citizenship mindset among the diverse, worldwide student community that makes Webster so unique."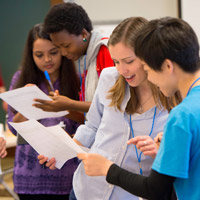 A total of 65 applications worldwide were received by the Jan. 20 application deadline. Each participating campus conducted interviews to select the students to represent their campus. Each campus sending students to the Summit will cover the cost of the airfare, lodging and program. During the summit, participants live in Webster Vienna's residence hall, Residence Am Augarten.
"We are delighted to host the 2017 Global Student Leadership Summit, and to work with our students from all across the network to further Webster's commitment to a global, student-centered experience," said Johannes Pollak, Webster Vienna interim director. "The Vienna students who attended the 2015 summit came back as global citizens motivated and prepared to effect change on our campus, and have made a significant and lasting contribution to our community. We look forward to more of the same from this year's promising cohort." 
"The GSLS Summit in St. Louis was the spark which really kicked off the SGA's activities here in Vienna," said Dennis Heumann, a 2015 participant from the Vienna campus. "Motivated by the Webster environment in St. Louis, the four Vienna participants got together even before heading back and developed a strategy on how to engage more with students and serve their interests better."
"GSLS was essentially a hands-on crash course in effective leading and teamwork," said Joy Corthesy, a 2015 participant from the Geneva campus. "We spent almost every waking hour with our group, putting time and effort in listening to each other, debating points about our initiatives, and most importantly, figuring out what each of our strengths and weaknesses were. Not only was it an introspective exercise, it also showed me how great it is when everyone in a group feels like they're contributing their best to a project."
Summit Overview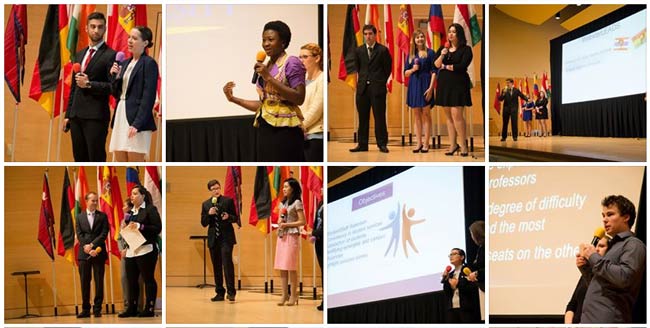 By developing relationships with peers from throughout Webster's global network, participants will gain a better understanding of the impact student involvement has on students and Webster University worldwide.
The Summit will include interactive sessions focused on leadership development, communication, intercultural competency, and social responsibility, plus an excursion in Vienna, and outstanding networking with fellow students from throughout the Webster global network.
Students will work in small groups with an assigned mentor to help achieve the learning outcomes. To prepare for the Summit, all participants will complete an online non-credit course from March-May 2017.
As a result of attending the 2017 Summit, student leaders will return to their home campus prepared to work collaboratively with their fellow students to increase the level of leadership involvement and enhance connections between students throughout the Webster global network. The Summit is a transformational experience that will further develop each student's sense of mission and purpose.
2017 Summit Cohort
Students (with major, year) in the 2017 cohort represent six campuses and home countries that include Albania, Austria, Botswana, Bulgaria, Ethiopia, Kazakhstan, Kosovo, Mozambique, Myanmar, the Netherlands, Portugal, Switzerland, Turkey, Ukraine, United States, Yemen:
Webster Groves / St. Louis
Lisa Camp, Media Communications, junior
Kathleen Fields, Kathleen, Management & Finance, junior
Jordan Hinchman, Film Production & Speech Communication, freshman
Scott Lunte, Political Science, Webster Groves, junior
Helio Qendro, Economics & Advertising/Marketing, junior
Joshua Tyler, Film Production, junior
Caitlyn Vanover, Legal Studies, junior
Vienna
Ilayda Edali, Media Communications, sophomore
Samuil Pavlevchev, Psychology, freshman
Stephanie Buerger, Management, junior
Keaton Gallaher, International Relations, graduate student
Marie Theres Huber, Psychology & Business Administration, junior
Julia Schaubach, Management & Media Communications, sophomore
Darya Makshyna, Management, freshman
Leiden
Anita Gashi, Business Administration, junior
Inês Silveira, Psychology, sophomore
Jose Weinberger, International Relations, junior
Marnix Francot, Business Administration & International Relations, junior
Catherine Schook, Psychology, graduate student
Ghana
Grace Boateng, International Relations, freshman
Thailand
Wai Pwint Wabo, Management, senior
Geneva
Anaita Azizi, International Relations, senior
Etsehiwat Negash Kebret, International Relations & Comp Sci, sophomore
James Escandari, Management & Business Administration, junior
Nour Lashuel, Psychology & International Relations, sophomore
Tsotlhe Taupedi, Psychology, junior  
Coordinators and Planners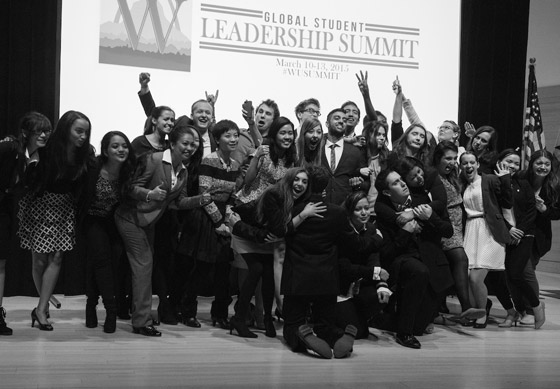 GSLS Coordinating Group
Ted Hoef
Jen Stewart
Katie Knetzer
John Buck
GSLS Planning Committee
Ted Hoef, AVP for student affairs/dean of students
Jen Stewart, director of student engagement
John Buck, associate dean of students/director of housing and residential life
Katie Knetzer, director of the university center
Christine Benninger, student life (Leiden)
Phil Gwaltney, student life (Thailand)
Jesse Alexander, student life (Vienna)
Kristina Shimkus, student life (Geneva)
Nicole Roach, AVP for diversity and inclusion/director of community engagement
Phil Storm, university conduct officer/deputy Title IX coordinator
Billy Ratz, director of parent and student programs
Mary Preuss, associate professor
Sylvia Navia, associate professor
Tyann Cherry, manager of operations and faculty support, online learning center
Johany Glen, study abroad representative
Ethan Stohs, former participant
Jess Wright, former participant from Geneva campus
Mario Santander, alumni
Kacey Hampton, alumni
Ricardo Falla, alumni
tags:  academics, global, home page, president, provost, webster life, student affairs, students, strategic plan, global impact, webster today,
News by Topic
Tag Categories
News by Topic
Tag Categories