International Relations Student First to Study Abroad in Russia
May. 12, 2017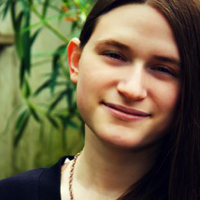 This summer Shannon Clark, an international relations major, will be the first Webster University student to study abroad in Russia.
Clark will take a five-week course at Moscow International University, "Politics and Public Diplomacy in Contemporary Russia, offered through American Councils. She decided to study abroad because she wanted to get a better understanding of Russian culture and practice the language with native speakers.
Drawn to Webster because of its diversity, she has been able to pursue independent studies in Russian language and cultures with guidance from faculty member Raisa Belotserkovsky. She's currently in her fourth semester of Russian language classes, so she feels comfortable getting around Moscow.
Clark stated that she hopes to build relationships with the Russian people she encounters. She also plans to travel to nearby cities with her future classmates and to learn more about Russian politics.
In a recent interview, she said that most people in the United States do not really understand Russian culture. As she pursues an international relations major and an international human rights minor in Webster's College of Arts & Sciences, Clark said she's very excited to be experiencing something which many people never get the chance to do.
Belotserkovsky is beyond proud that Clark will use what she's learned in experiencing Russia first hand. The entire Department of International Languages and Cultures in Webster's College of Arts & Sciences wishes her luck!
tags:  academics, college of arts and sciences, study abroad, students, international relations, human rights, international languages and cultures, global, webster life, webster today,
News by Topic
Tag Categories
News by Topic
Tag Categories