Tech Tips for Travelers
Oct. 16, 2017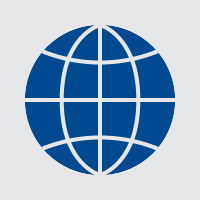 As Webster University's International programs continue to grow, so do the number of our students, faculty, and staff that can be found in one of many different countries across the globe at any one time. The Information Technology department can find itself frustrated with foreign locations and governments that may seem at odds with our established IT policies and procedures.

Both personal and university-owned equipment go missing all too often in unfamiliar environments. Even those best practices with which we are very familiar can become ineffective when secure network access in not available. As if technical challenges were not enough to deal with, there are also legal issues that can restrict the transport and use of some technologies, depending on the location.

Below are some recommendations to keep in mind when you are traveling both internationally and domestically.
Be aware of your surroundings. When entering your username and password, or any data, into your devices, be aware of those around you. Someone may be closely watching over your shoulder in an attempt to steal your credentials or data.
Use Strong Passwords on all devices – a minimum of 8 characters, alpha, numeric, and special characters.
Turn on the passcode lock feature available on devices.

Configure the auto-lock settings to lock devices after a few minutes inactivity, and require a passcode to unlock it.
Remove any sensitive or confidential data. Prior to your travels, remove any sensitive or confidential data from your devices. This includes student information (grades, comments on student work, and any other information that is not available in a public directory), proprietary information (including unpublished research), University business or planning documents, personal information (including financial information), and any other materials that should not be made public. This type of data can be moved to your Office 365 OneDrive account, where you can access it anywhere.
The only way to ensure your security when you travel is to use our VPN (Virtual Private Network) to access your data (stored in network drives or in the cloud) when you travel.
Protect yourself when using wireless (and even wired) networks. Wi-Fi is available everywhere you go – airports, hotels, museums, and restaurants. But these networks are completely open and insecure. When you are connected to one of these (free – or even paid) wireless networks, anyone with access to the network equipment can "sniff" the data that flows between your computer and the network. This data could include emails that you send or receive, login information for websites that you use, data you access from file servers, etc. Be cautious about the sites you visit and the information you send.
Use a computer cable lock or, if available, a room safe for your unattended computer. Leaving your computer in a hotel room may seem safe, but it may not be. Locking your computer to a fixed room object may add just enough inconvenience so that a potential thief may be inclined to look elsewhere. 
Do not connect unknown storage devices to your laptop. USB drives can be used to install malicious software on your devices and allow unauthorized individuals to compromise your data and accounts. Only plug items into your devices that you have brought with you. Public charging stations at airports or hotels should also be avoided, as they can transmit harmful malware to your devices.
The FBI recommends that all government, private industry, and academic personnel who travel abroad take extra caution before updating software products on their hotel Internet connection. Checking the author or digital certificate, when prompted with an update, to see if it corresponds to the software vendor may reveal an attempted attack. The FBI also recommends that travelers perform software updates on laptops immediately before traveling, and that they download software updates directly from the software vendor's Web site if updates are necessary while traveling.
Disable Bluetooth and Wi-Fi on your devices, and only turn them on when in use to avoid being tracked.
Protect your devices from extreme climates. If traveling to a location with extreme temperatures, it is best to leave your digital devices safe in a place of mild temperature. Heat, cold and humidity can severely damage digital equipment, especially hard drives and flash memory devices. Pay special attention to the climate of each location you travel.
Keep a clean machine – Keep your mobile devices and apps up to date. Your mobile devices are just as vulnerable as your personal computer. Having the most up-to-date security software, web browser, operating system and apps is the best defense against viruses, malware, and other online threats.
Turn OFF geolocation service.
Report lost or stolen Webster-owned devices to IT, Public Safety, and your supervisor as soon as possible. Even a lost or stolen personal device can result in a data breach.
When you return, run full antivirus scans on your devices.
tags:  webster life, webster today, information technology, employees, faculty, students, cybersecurity,
News by Topic
Tag Categories
News by Topic
Tag Categories