Commencement Speaker 2018
May. 7, 2018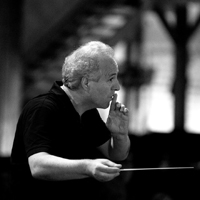 Maestro Manfred Honeck
Webster University is thrilled to announce that our commencement speaker will be Manfred Honeck, the Austrian conductor and the Music Director of the Pittsburgh Symphony Orchestra since 2008.  In 2018, he was named Artist of the Year by the International Classical Music Awards.
Born in Austria, Manfred Honeck received his musical training at the Academy of Music in Vienna.  He started his career as member of the Vienna Philharmonic and Vienna State Opera Orchestra, and later served as Music Director of the Swedish Radio Symphony Orchestra and the  State Opera Stuttgart.  He was principal guest conductor of the Oslo and Czech Philharmonic Orchestras. He is a regular guest of the world's leading orchestras, such as the New York and Berlin Philharmonic Orchestras and the London Symphony Orchestra. 
Honeck and the Pittsburgh Symphony Orchestra were awarded the 2018 Grammy Award for Best Orchestral Performance for their recording of Shostakovich's Symphony No. 5 and Barber's Adagio for Strings. The recording won a second Grammy for Best Engineered Album. He has received various honorary degrees such as from Carnegie Mellon University and the honorary title of Professor by the Austrian Federal President.
News by Topic
Tag Categories
News by Topic
Tag Categories