Ghana Campus Leadership Visit Schools in Central and West Africa as Part of Recruitment Activities
Mar. 29, 2018
The quest for U.S higher education in most parts of Africa is on the ascendency. In response to this growing demand, the Webster University (Ghana) campus director, Christa Sanders, and the director of Enrollment Management, Martha Amankwah have visited several high schools in the west and central regions of Africa.
The two senior officials visited high profile schools in Togo, Cote D'Ivoire, and Cameroon. Apart from Ghana and Nigeria, there has been growing interest from students in these countries for the Webster educational model.  
The two gave presentations on the many benefits of attending Webster University; they also showcased the educational opportunities available at Webster (Ghana), and throughout the international network of campuses. Sanders and Amankwah met with senior administrators, teachers, advisors, students, and parents of these schools.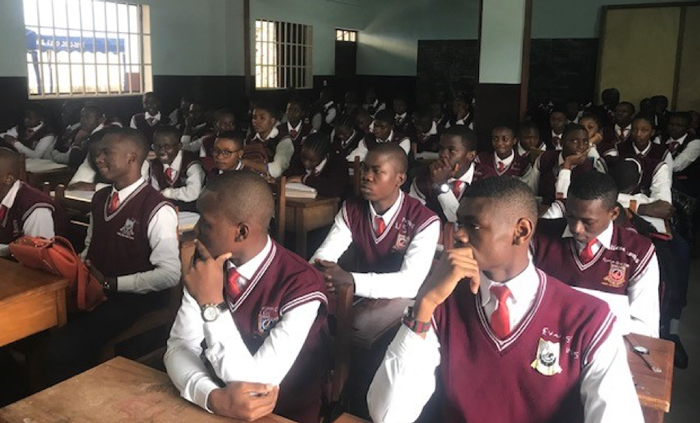 The team also made academic presentations at various U.S embassies and had support from EdUSA advisors throughout the tour. There were several visits to English language centers and meetings with strategic partners with interest in Webster Ghana.
In Cameroon, an information session was organized that enabled the campus director and director of Enrollment Management to interact with prospective students who might have completed high school and are at various levels in the admission process. The admissions team in Ghana has already started receiving numerous inquiries from the countries visited as a result of these visits.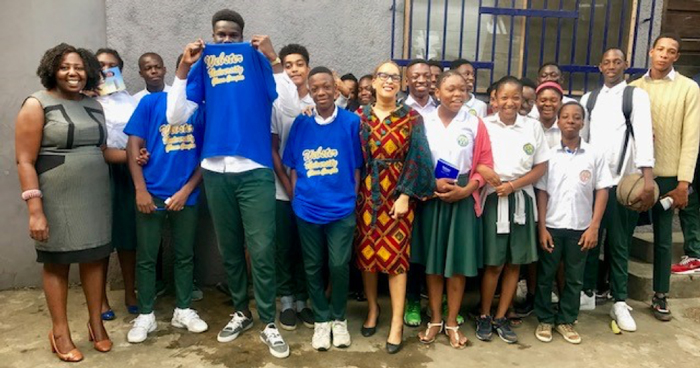 Commenting on the tour, campus director stated, "Given the overall positive response to Webster University and the Ghana Campus, we believe the recruitment tour will translate into increased enrollments in the near future". Director Sanders added that, "Ghana is a beacon of hope for Africa and has over the years become a major player when it comes to higher education. This is largely because of the country's stable political climate, promising economic environment, and an overall focus on providing quality educational opportunities to the population at large".
The school visits were done concurrently as the teams in Ghana and Nigeria also made presentations in a number of high schools. In all, the team visited 40 high schools and a number of English Learning Centers in Ghana, Nigeria, Togo, Cote D'Ivoire and Cameroon. In the coming months, the enrollment team plans to visit more schools in Ghana and Nigeria.
tags:  global, webster life, webster today, ghana,
News by Topic
Tag Categories
News by Topic
Tag Categories