Webster Professor Discusses Corruption Protests in Slovakia
Jun. 13, 2018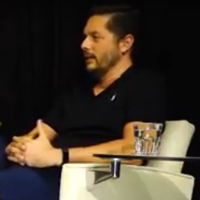 Last month The 1020, a program at Webster Vienna exploring international relations, interviewed faculty member Jozef Bátora for his analysis of the ongoing crisis in Slovakia, where people took to the streets after a journalist investigating corruption was murdered in February. Protests led to the resignation of the prime minister, and demonstrations continue three months later.
Bátora, a professor of international relations at Webster University's Vienna campus, was previously interviewed on Austrian TV about the news at the time of the initial demonstrations.
Also, in April he was quoted in the Washington Post about the on-going issue.
In The 1020 podcast, Bátora discussed how Slovakia, though a Member State of the European Union for 14 years, remains a transitional society. Shifting from a communist state to a liberal democracy, it has managed to become relatively successful. However, despite economic growth its democratic institutions have proven unstable and inadequate.
Throughout the Visegrád region, corruption is rampant, and Slovakia has yet to find a way to address this challenge. Bátora pointed to the "40 years of communism [which] have brought about different developmental patterns in those societies, as compared with Western Europe." 
Learn more
tags:  college of arts and sciences, global, home page, international relations, vienna, in the news, webster life, webster today,
News by Topic
Tag Categories
News by Topic
Tag Categories