WVPU Faculty Research on LSE Blog
Mar. 19, 2018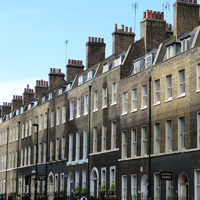 Dr. Nikolaos Antonakakis has written a guest post for the London School of Economic's British Politics and Policy Blog. His post draws upon a co-authored article with Webster Vienna researchers Dr. Ioannis Chatziantoniou and David Gabauer as well as Christos Floros.
Their research counters a commonly-believed phenomenon in the UK housing market: the ripple effect. This ripple effect describes a commonly-held belief that housing prices increase in London and radiate outward into the home counties and beyond. Dr. Antonakakis writes, "In our recent study (published in Urban Studies) we show that London has been a substantial receiver of short-term house prices shocks from other UK regions, both contiguous and distant."
You can read the blog post on the British Politics and Policy Blog and the article in its entirety as well. 
News by Topic
Tag Categories
News by Topic
Tag Categories