LEADS Retreat - Webster Students Enjoyed Stunning Surroundings of a 16th Century Tuscan Villa
May. 20, 2019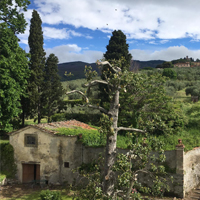 As the academic year draws to a close, as is now an annual tradition, selected students from the Webster Vienna, Geneva and Leiden campuses gather for a three day LEADS retreat in Pistoria, Italy.
In the stunning surroundings of a 16th century Tuscan villa, Student Resource Coordinators from the European Webster universities, in collaboration with senior leaders from each campus, share their experiences and insights on leadership, diversity and inclusion with those students taking their first steps on their LEADS journey.
The retreat consists of workshops, activities and excursions designed to facilitate leadership, both as an individual and as a member of a group. It also offers a unique opportunity for Webster Vienna students to meet their peers from the other campuses and create lasting relationships with future leaders from all over Europe.
***
News by Topic
Tag Categories
News by Topic
Tag Categories