Webster Professor Takes Her Research Global
Jul. 2, 2019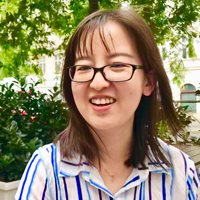 Recently, Dr. Meng Chen, Assistant Professor in the Department of Media Communications at Webster Vienna, had the notable opportunity to present at two high-level academic conferences on her research of breast cancer patients' language use and its effect.
From April 19-20, Meng attended the International Linguistic and Language Studies Conference, which was being held in Istanbul, Turkey. Here she shared her research on how multiple linguistic dimensions in breast cancer's online posts are related to their disease stage and clinical status, a presentation which was entitled "Mapping breast cancer survivors' psychological change across four stages: A linguistic approach".
Following this, Meng travelled to Montreal, Canada, for the International Network for Social Network Analysis Conference from 18-23 June. Meng then presented another research project, entitled "A linguistic analysis of the relationships between brokerage and closure structures with online social support exchanges". This project, built upon the research presented in Istanbul, went further by examining the impact of network positions and language use on breast cancer patients' online support solicitation. The goal of this research line is to gain a better understanding of breast cancer patients' mental well-being and their online support seeking behaviors.
Dr. Chen viewed these conferences as a great opportunity to showcase her work at WVPU and research findings with the wider academic community, while staying connected and sharing ideas with other scholars in the field around the world.
News by Topic
Tag Categories
News by Topic
Tag Categories