Webster Vienna and Börse Social Network Will Host a Panel on Digitization, the Stock Market Climate, and Energy
Sep. 11, 2019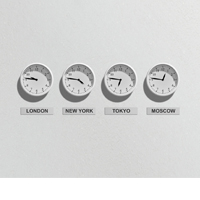 On September 17th, the business and management department will co-host for a third time in Palais Wenkheim a closed panel discussion and networking event with Börse Social Network, publishers of Börse Social Magazine.
"BSN team is excited to be bringing BSN back to Webster Vienna. Our previous events held at Palais Wenkheim were a success, and we hope that WVPU students will join us for a robust discussion on September 17th," said BSN's CEO and Founder Christian Drastil. Börse Social Magazine covers all the latest in business and stock market news in Austria.
Attendees will brush shoulders with local business leaders following a panel discussion on 21st century 'megatrends' like digitization, the stock market climate, and energy. Join us in the Atrium for a robust conversation, moderated by BSN's Christian Drastil. Panelists will include Startup300's Bernhard Lehner, Net New Energy's Julia Öztürk, Wiener Privatbank's Wolfgang Matejka, and Gregor Rosinger of the Rosinger Group.
More details available here.
***   
The event will be primarily in German
News by Topic
Tag Categories
News by Topic
Tag Categories