COVID-19 Updates: Greenville, online instruction, remote work, more
Mar. 19, 2020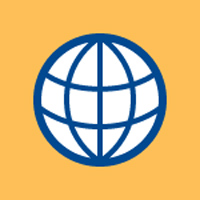 The following updates from the COVID-19 Task Force were shared on March 19, 2020.
To the Webster Community:
As the main campus in St. Louis moves to Modified Operations, we share the following updates affecting operations around our campus network.
UPDATE ON GREENVILLE
Earlier this week we reported that a student enrolled at the Greenville, South Carolina, campus location was being tested for COVID-19 and instructed to self-quarantine. We are heartened to learn that the test was negative and at this point we do not have any known positive tests among our community members.
As a reminder, please consult the Health & Safety Tips section for information on symptoms, prevention and what to do if you're sick, as well as CDC links about handling anxiety during these times.
MILITARY SITES MOVE TO ONLINE INSTRUCTION AND REMOTE OPERATIONS
Any military locations in the network that have not already moved to online course instruction and remote staffing will do so by the close of business on Friday, March 20.
REMOTE WORK POLICY AND AGREEMENT
As Webster staff transition to remote work at so many locations, a Flexible And/Or Remote Work Policy [PDF] has been posted on the Human Resources site, along with a Flexible And/Or Remote Work Agreement [PDF] for staff to review and complete with their supervisor.
WEBSTER GROVES (MAIN CAMPUS) CLOSURES AND ACCESS
As part of the transition to Modified Operations at the main campus, on Friday, March 20, entry to all classroom and administrative buildings can be accessed with a faculty/staff Webster ID card. The Emerson Library will close at 6 p.m. and the University Center will close at 5 p.m. on Friday, March 20. After this time, only faculty and staff who work in those buildings will have access. Faculty and staff can use their cards to access all other buildings from 6 a.m. to 10 p.m. seven days per week.
The Bookstore will close at 3 p.m. on March 20, and no longer be open to in-person visits. After that, reach the bookstore by phone at 314.968.5936, email at 0354mgr@follett.com, or online 24/7 at www.websterushop.com.
HOW TO REQUEST WEBSITE UPDATES
As different departments update their websites to reflect Modified Operations and other changes during the COVID-19 response, those needing Global Marketing & Communications assistance should submit a Project Work Request or email digital@webster.edu to ensure the full digital team is aware of and can access your request. Please use this mode rather than contacting individual team members.
QUESTIONS
The covid19@webster.edu email address has been created for questions about operations that are not already addressed on the COVID-19 site. While we encourage community members to first visit the site for the latest updates, this email address is available to funnel specific questions to the subject matter expert within Webster's operations.
The COVID-19 Task Force
tags:  faculty, employees, coronavirus, students, webster today,
News by Topic
Tag Categories
News by Topic
Tag Categories