Some Electronics No Longer Allowed on Specific International Flights
Apr. 10, 2017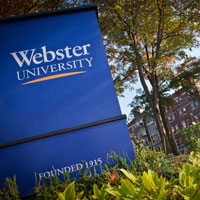 Travelplex, the University's travel service provider, has issued an alert that says some airlines departing from specific countries and heading into the United States or Britain will  no longer allow any electronics larger than a cell phone in carry-on luggage.
Devices such as tablets, laptop computers, digital cameras, Game Boys, e-readers, portable DVD players, travel printers or other electronic devices larger than a smartphone must be secured in luggage that is checked in at the gate. This is the result of new restrictions instituted by the United States Department of Homeland Security and British security agencies.
For U.S. customers, the 10 international airports that will enforce the ban are in Cairo, Egypt; Dubai and Abu Dhabi, U.A.E.; Istanbul, Turkey; Doha, Qatar; Amman, Jordan; Kuwait City; Casablanca, Morocco; and Jeddah and Riyadh, Saudi Arabia.
The nine airlines that are affected by the ban are Egyptair, Emirates Airline, Etihad Airways, Kuwait Airways, Qatar Airways, Royal Air Maroc, Royal Jordanian Airlines, Saudi Arabian Airlines and Turkish Airlines.
No U.S. carriers are affected because none of them have direct flights from those airports to the United States.
The U.K. restrictions apply to flights from Turkey, Lebanon, Jordan, Egypt, Tunisia and Saudi Arabia. The airlines affected by the British ban are British Airways, Easyjet, Jet 2, Monarch, Thomas Cook, Thomson Airways, Turkish Airlines, Pegasus Airways, Atlas-Global, Egyptair, Tunisair, Royal Jordanian, Saudi and Middle East Airlines.
For more information on the ban, visit https://www.dhs.gov/news/2017/03/21/fact-sheet-aviation-security-enhancements-select-last-point-departure-airports.
tags:  employee news, extended campus, faculty, global, webster today,
News by Topic
Tag Categories
News by Topic
Tag Categories