Webster Sponsors High School Academic Competition
Oct. 14, 2015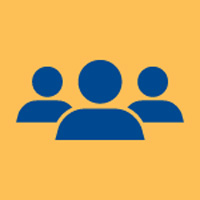 Webster University and the World Affairs Council of St. Louis will host the 14th Annual Academic WorldQuest competition on Thursday, Nov. 5 in Grant Gym. From 5-6 p.m., there is a pizza and soda get-together for the competing students and their advisers. From 6-9 p.m., the competition takes place with a professional moderator at the helm.
WorldQuest is the only international knowledge competition held annually in St. Louis for students from all public and private high schools in this region. Webster University has become the title sponsor for this event, which includes the primary role of hosting. Webster also provides the majority of the funds used in staging this event and distributing the awards described. 
Historically, 35 to 40 of the more than 100 high schools invited field a team of four students (can be any combination of freshman, sophomores, juniors and seniors) to answer seven rounds of 10 questions on diverse international topics such as The Organization of American States, Current Events, History of Refugees, The Arctic, NATO, Brazil, and Politics of the Middle East.
There is no charge for any of the participants. The winning team receives an all expenses paid trip to Washington, D.C., to represent St. Louis in a national competition involving over 50 cities during April 2016. Second and third place finishers and the team named "Rookie of the Year" receive cash awards to fund school projects.
The World Affairs Council of St. Louis is a non-profit, membership funded organization pursuing global awareness in St. Louis. Since its founding in 1948, the Council has been responsible for sponsoring community events that include Ambassador Forums, topical panels and seminars and academic roundtables. Its mission is to sponsor programs that increase St. Louis community awareness of international people, cultures, and businesses.
tags:  academics, webster life, webster today,
News by Topic
Tag Categories
News by Topic
Tag Categories