Snapshot: Ameristar Connects with Webster Students for Internship, Job Opportunities
Nov. 6, 2015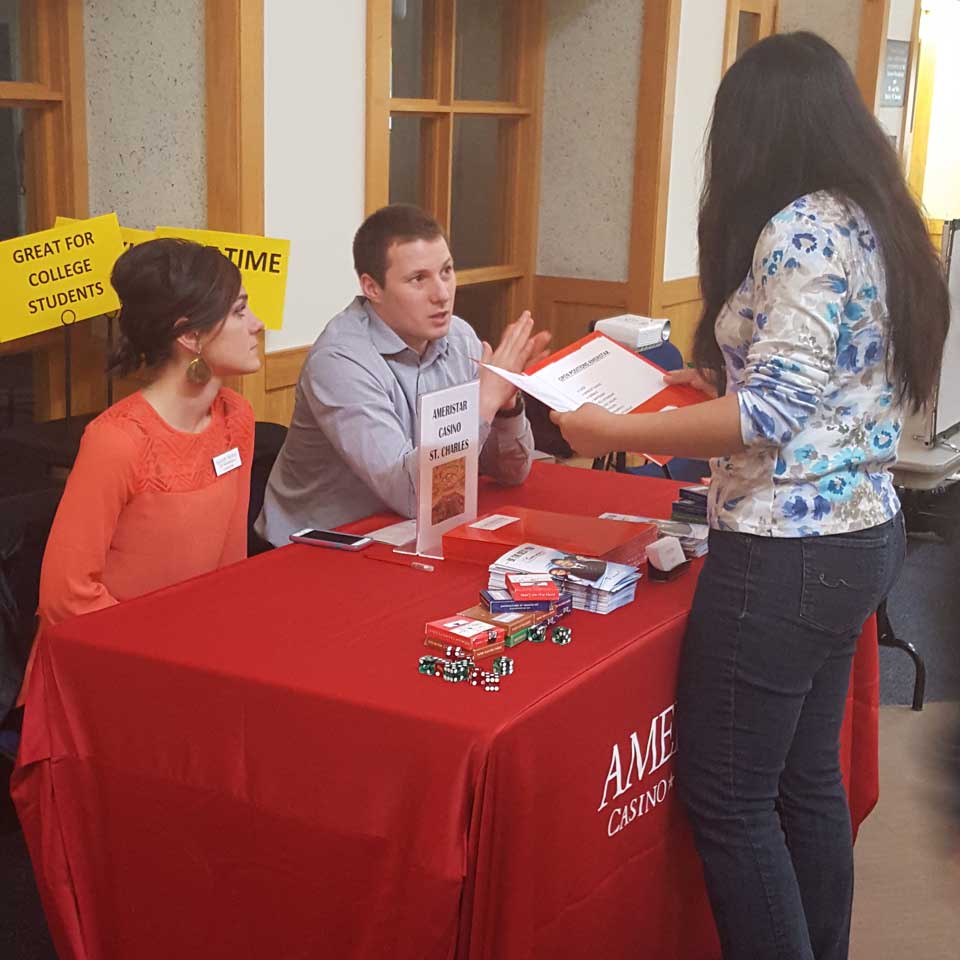 Ameristar recruiter Georgi Nedev visited Webster University's home campus on Nov. 4, to inform Webster students about internships and flexible part-time and full-time opportunities with Pinnacle Entertainment.
Pinnacle Entertainment is a dynamic and growing casino entertainment company  with nearly 15,000 team members in the U.S after welcoming Ameristar Casinos in 2013. Pinnacle also owns River City Casinos.
Many Webster students took advantage of Nedev's visit and stopped by the information table in the University Center to learn about Ameristar opportunities.
"Through recruiting services like information tables, our students can learn about companies and opportunities they might not have otherwise considered," said Trezette Dixon, assistant director, Employer Relations, Career Planning & Development Center. "Some may see Ameristar as another casino, but Pinnacle Entertainment is a growing company with locations throughout the U.S. seeking students from various majors to learn about all aspects of the company through a rotational internship program."
 
To find out more about their 10-week summer internships in Human Resources, Finance, Marketing, Hospitality and Supply Chain, contact Georgi Nedev, talent specialist at georgi.nedev@ameristar.com or 636-940-4954.
tags:  webster life, webster today, career planning and development,
News by Topic
Tag Categories
News by Topic
Tag Categories