Around Webster: Lyon on TED Conference, Muehlbach on sleep disorders, Woolf on APA torture scandal
Aug. 4, 2015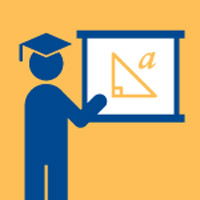 Recent professional accomplishments by Webster University community members include:
Lyon on TED Conference
Little Rock area director Kelly Hunt Lyon wrote an online article for the blog Talk Business & Politics about Little Rock's first TED (Technology Education and Design) conference, "TEDxMarkhamSt Was A 'Right' Turn for Little Rock."
Muehlbach on Sleep Disorders
Department of Psychology adjunct faculty member Mark Muehlbach authored a column on sleep disorders, that was published in the Advance Healthcare for Respiratory Care and Sleep Medicine newsletter. His article, "From exploding head syndrome to sleep-related groaning, it's clear not every patient with sleep issues has OSA," discussed rare and uncommon disorders that sleep professionals must also be able to recognize.
Woolf on APA Torture Scandal
Psychology and International Human Rights professor Linda Woolf continued her response to the American Psychological Association (APA) torture scandal--the Hoffman Report, which found that key staff and leaders within the American Psychological Association colluded in CIA/Pentagon torture programs.

Woolf's first article, "End Psychology's Role in National Security Interrogations," called for APA to prohibit psychologist involvement in national security setting interrogations based on APA policy.

Her second article, "APA, Torture, and Context," is in response to the us/them, good vs. evil thinking that developed in response to the Hoffman Report. 
tags:  academics, faculty, webster today, little rock, college of arts and sciences, psychology,
News by Topic
Tag Categories
News by Topic
Tag Categories