International Women's Leadership Group to Hold Symposium at Webster University
Oct. 5, 2015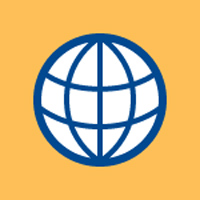 ST. LOUIS – The Committee of 200 (C200) – a 43-year-old organization whose members are some of the most successful women executives around the world - will host a day-long seminar in partnership with Webster University women leaders Nov. 7 on Webster University's home campus. The seminar will focus on women in leadership roles in the business world. During the event, up to three Webster students will be selected for $10,000 awards.
The event is open to all students, faculty, staff and community members. Registration for the 8:30 a.m. to 4:30 p.m. event is required.
"This is a wonderful opportunity for students, faculty and staff from all disciplines to come together to interact with the members of the C200, a pioneering organization that advocates for female empowerment and understands that leadership organizations must have diversity in order to thrive," said Elizabeth (Beth) J. Stroble, president of Webster University. "We are grateful to the C200 organization for reaching out to our students in this manner."
The day-long event is called the C200 Reachout. It will feature several large-groups discussions and numerous break-out sessions to discuss issues such as leadership styles, how to balance work and life, the communication of the business world, cultural sensitivities and mentoring opportunities. Lunch is provided. During the lunch break, attendees will dine with business leaders to further their networking opportunities.
Apply by Oct. 23 for $10,000 Scholar Awards
During the Reachout, C200 will select up to three students to receive $10,000 Scholar Awards. To be considered, applicants must be an outstanding female MBA student enrolled at any Webster University location who exemplifies extraordinary leadership potential, entrepreneurial spirit and a commitment to supporting other women. C200 Scholar Award recipients will receive both a financial gift that can be used toward their professional goal, access to its Scholar Network and interaction with C200 members through networking and learning opportunities.
Applications for the $10,000 awards are due Oct. 23. An application form can be downloaded at http://www.webster.edu/documents/globalmarketingcommunications/c200-scholar-application-2015.pdf. Students who are receiving tuition remission are not eligible for the award.
Founded in 1982, C200 is an organization of the most senior women executives' in successful private and public companies from around the world who manage more than $300 billion in annual revenues and assets. The primary mission of C200 is to foster, celebrate and advance women's leadership in business.
For more information about C200, visit http://www.c200.org. For a full schedule of events or to register, visit http://www.webster.edu/c200/.
With its home campus in St. Louis, Missouri, USA, Webster University (www.webster.edu) comprises an action-oriented global network of faculty, staff, students and alumni who forge powerful bonds with each other and with their communities around the globe. Founded in 1915, Webster is a private non-profit university with almost 20,000 students studying at campus locations in North America, Europe, Asia and Africa and in a robust learning environment online. The university is committed to delivering high-quality learning experiences that transform students for global citizenship and individual excellence.
tags:  featured, home page, president, diversity and inclusion, community engagement, webster life, webster today,
News by Topic
Tag Categories
News by Topic
Tag Categories