100 Employers Connect with 450 Students, Alumni at Career and Internship Fair
Oct. 6, 2015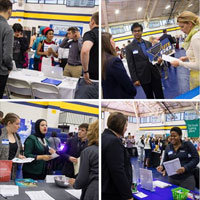 In celebration of Webster University's centennial year, 100 employers and over 450 students and alumni from across the St. Louis metro area participated in the annual Career & Internship Fair held in Grant Gym on Oct. 1.
The event was hosted by the Career Planning & Development Center, and provided opportunities for students and alumni to meet face to face with representatives from Fortune 500 companies, non-profit organizations and other organizations.
View more photos of the event at the University's Facebook page.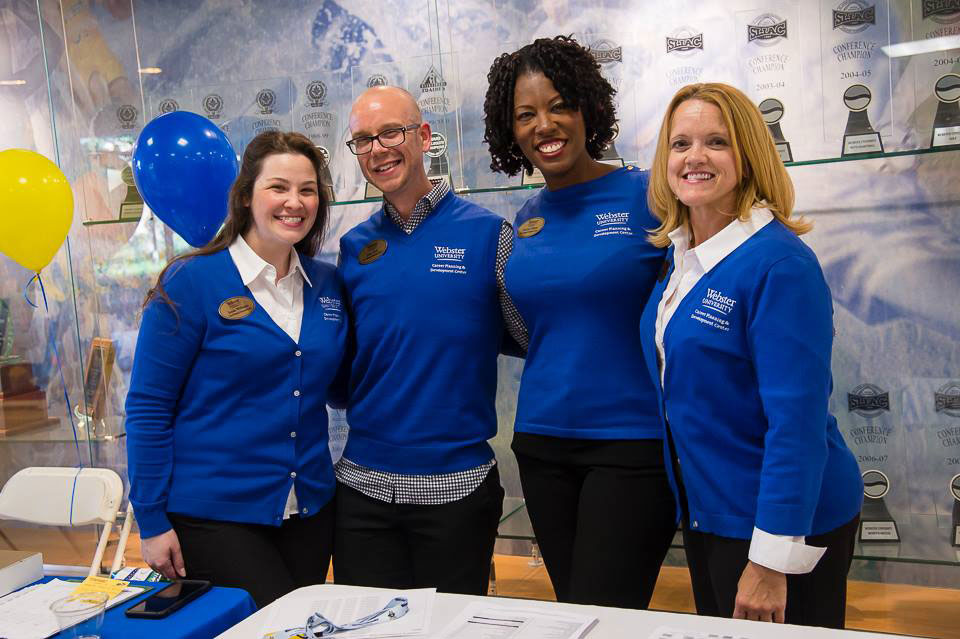 Webster Students & Alumni Impress
Employers including Edward Jones, Enterprise RAC, Target, Build-A-Bear Workshops, International Institute, Unisys, Paulo Products, Centene, HLK, U.S. Customs and Border Patrol, Big Brothers Big Sisters, and more, were eager to meet the talented and qualified students of Webster University.
Positive feedback was received about Webster students, alumni, and the fair:
"We had a great time at your career and internship fair. You can certainly tell how much time you put into the planning piece because it was a wonderful and well-organized event. We look forward to our continued relationship with you and can't wait for the next one!" --Sarah Holderman, Enterprise Bank & Trust.
"This was one of the better job fairs we have attended so we are the ones thankful. Hopefully we will be able to fill a few open roles in our company with Webster students/alumni!" --Steven Tucker, Thomson Reuters
GorlokJobs
The recruiting continues on line, 24/7, through GorlokJobs, Webster University's online career management and recruiting system. Students can search for jobs and internships, employers post opportunities daily and faculty can recommend jobs and internships to students. Visit the Career Planning & Development Center website for more information.
The Career Planning & Development Center thanks faculty, staff and all of its campus partners at Webster University for encouraging students and alumni to attend, and appreciates the partnership in providing events and services that enhance the career development of our students.
tags:  alumni, webster life, webster today, career planning and development center,
News by Topic
Tag Categories
News by Topic
Tag Categories