'Listen. Talk. Learn.': Join DAP for race, bias dialogue sessions Aug. 3-7
Jul. 28, 2015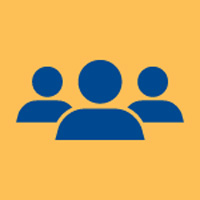 Join Diversity Awareness Partnership and others in the community for the "Listen. Talk. Learn.: Week of Dialogue" community sessions hosted by companies and organizations in the St. Louis region.
Though it has been nearly a year since racial tensions throughout the St. Louis region made global headlines, Diversity Awareness Partnership (DAP) continues to provide a space for our community to dialogue around race and unconscious bias.
DAP's "Listen. Talk. Learn." sessions promote learning from experiences different from our own.
As one participant said, "Listening to the experience of others and listening to another person's perspective was a big impact. I now reserve judgement more than I ever have, and I now accept that others have a different life experience."
We hope you will share in this experience. Register for an upcoming session the week of Aug. 3-7.
In April 2015, the Office of Diversity, Inclusion and Community Engagement hosted Diversity Awareness Partnership (DAP) at the home campus for a "Listen. Talk. Learn: Dialogue Across Differences" session.
About Diversity Awareness Partnership
As our community continues to address serious divides surfaced by recent race-related events, DAP is committed to strengthening our community by facilitating important and difficult discussions on race, unconscious bias, and awareness. Their hope is that our community rebuilds by actively listening and talking to one another and learning about perspectives we may not have heard before.
To that end, DAP offers workplaces an opportunity to learn more about what facilitation requires when engaging in difficult conversations.  This is completed by providing information on the difference between debate and dialogue, unconscious bias, and conducing interactive activities such as a photo gallery walk, water cooler talk and a fishbowl conversation.
tags:  webster today, diversity and inclusion, community engagement, employee news,
News by Topic
Tag Categories
News by Topic
Tag Categories