Soccer Players Voted to NCAA All-Region, Including First-Ever First Team Selection
Dec. 4, 2015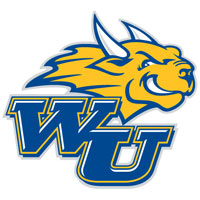 Webster University women's soccer players Ashley Mess and Brianna Pagan were voted to the National Soccer Coaches Association of America's (NSCAA) 2015 NCAA III All-Central Region Team, with one making Webster history.
Mess became the first First Team selection in Webster program history, while Pagan was a Third Team choice for a second straight year.
Mess, a senior from St. Louis (Northwest HS) anchored a Webster defense that allowed just 21 goals in 19 games this past season.  Mess was named the St. Louis Intercollegiate Athletic Conference 2015 Co-Defensive Player of the Year and was a SLIAC First-Team All-Conference selection for a second straight year as well.  She finished the season with four goals and five assists.

Mess is now eligible for NSCAA All-American consideration by virtue of her First Team selection.

Pagan, a sophomore midfielder from St. Louis (Washington HS), had four goals and two assists this past season.  She was also a SLIAC First-Team All-Conference choice and now has the distinction of garnering both All-Central Region and SLIAC First Team recognition her first two seasons of collegiate play.

Webster went 13-5-1 overall this year, winning the SLIAC title for a fourth straight season with an 8-1 record. Webster has gone 33-2 in the SLIAC over that period.
See the full story here.
Keep up with all Webster University Athletics news by clicking on the "Athletics" category at the top of the newsroom or by visiting www.websterathletics.com. 
tags:  webster life, students, athletics, soccer, webster today,
News by Topic
Tag Categories
News by Topic
Tag Categories