Webster Sponsors 37th St. Louis Jewish Book Festival
Nov. 5, 2015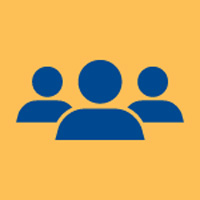 Webster University invites the community to events at the St. Louis Jewish Book Festival. The festival is an annual celebration of authors, books and ideas in October and November, with additional bookend events year-round. Webster University is a proud "People of the Book Sponsor" for the festival.
The lineup from Oct. 13-Nov. 13 includes more than 30 authors such as David Gregory, formerly of Meet the Press; the Kellermans (Johnathan, Faye and Jesse); the esteemed Rabbi Lord Jonathan Sacks; and the real "Jerry Maguire," sports agent Leigh Steinberg.
More than 10,000 audience members from all backgrounds come to the festival each year to learn about a vast array of topics including: cooking, economics, family, fiction, history, music, religion, sports and more. Audience members have the opportunity to meet authors and have books signed at the conclusion of each event. Now in its 37th year, the festival is nationally recognized for its excellence and as one of the largest in the country.
On Wednesday, Nov. 11, the festival will feature Missouri authors Gail Benick (The Girl Who Was Born That Way), John Daniels (The Intern) and Dick Weiss (Max Starkloff and the Fight for Disability Rights.)
Visit the website for more information about all of the authors and events this month and throughout the year. 
tags:  webster life, webster today, st. louis, community engagement, diversity and inclusion, partnerships,
News by Topic
Tag Categories
News by Topic
Tag Categories