Summer Dance Intensives: Faculty announced, registration still open
Jun. 10, 2015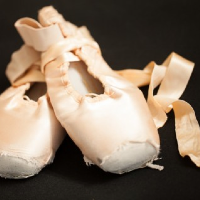 The Department of Dance will host its annual Summer Dance Intensive July 27-31 and premiere its Junior Summer Dance Intensive July 22-24. Both intensives will be held in the Jean and Wells Hobler Center for Dance on the main campus in Webster Groves, Missouri. The intensives will welcome middle school, high school and college students to participate in a variety of daily dance classes taught by Department of Dance faculty and guest artists.
"The Department of Dance is thrilled to be offering this event for it's fifth consecutive summer," said Department of Dance associate Rain Stippec. "Each year Maggi Dueker, director of the Summer Dance Intensives, puts together a schedule with renowned faculty for a well-rounded and energetic program."
Included among the Summer Dance Intensive and Junior Summer Dance Intensive schedules:
ballet
modern
jazz
musical theatre
a combination of tap, hip hop, aerial, injury prevention and improvisation
These classes will not only be taught by Webster Dance faculty, but also by professionals with international credits.
"This year, with the debut of the Junior Summer Dance Intensive, the range and variety of classes offered continues to grow. This is in major part to the esteemed faculty who take part in the intensives," Stippec said.
Webster Dance faculty and guest faculty for the 2015 Summer Dance Intensive include guest faculty member Summer Beasley, Jan Cosby, Maggi Dueker, Ellen Isom, Mariko Kumanomido, guest faculty member Rachel Loeb, guest faculty member Leslie Murphy, Donna Patzius-Hill, James Robey, and guest faculty member Redd Williams.
Faculty for the 2015 Junior Summer Dance Intensive will include Beasley, Dueker, Kumanomido, Patzius-Hill, and Lara Teeter.
For bios on these faculty members, visit the Summer Dance Intensive page.
How to Register
Spots are still available for both the five-day Summer Dance Intensive and three-day Junior Summer Dance Intensive. Visit the Summer Dance Intensive page for full tuition, schedule and registration information. For additional information, contact the Department of Dance at 314-246-7747 or dance@webster.edu.
Visit webster.edu/dance for more info on this and other programs from the Department of Dance.
tags:  college of fine arts,
News by Topic
Tag Categories
News by Topic
Tag Categories