Community Leaders Discuss Diversity Issues During Urban League Meeting at Webster University
Nov. 12, 2015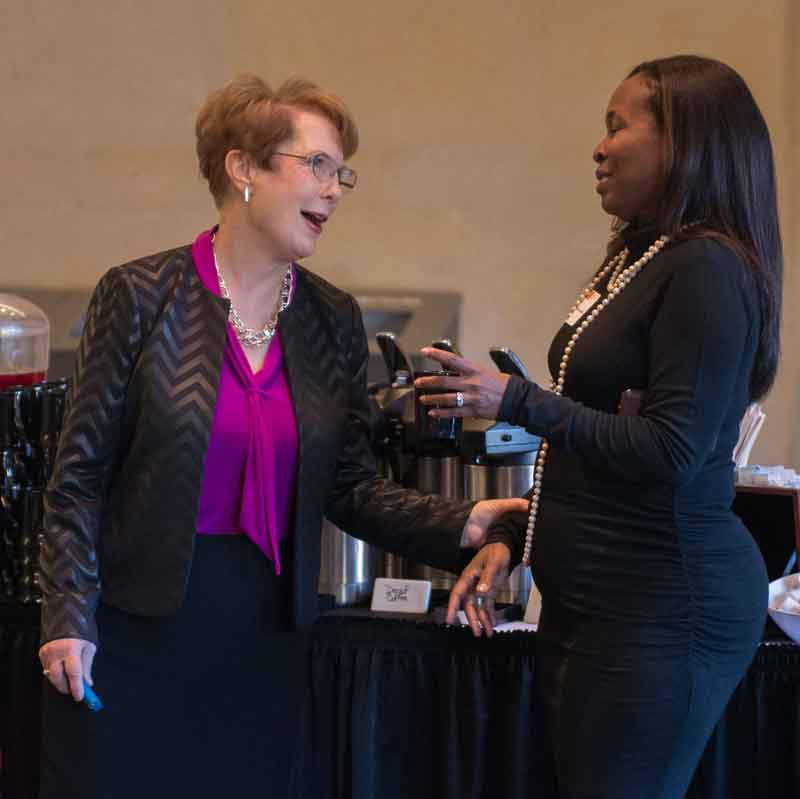 ST. LOUIS – Community, political and education leaders met for a day of panels, forums and breakout sessions on implementing change through education from K-12 to higher education at Webster University Tuesday. The conference was presented by The Urban League of Metropolitan St. Louis, Webster University and Xerox.
Major themes that evolved through the day included the idea that there is no blanket solution to addressing educational inequities and household economics are a more reliable predictor of whether a student succeeds than ethnicity.
"Today's pressing challenges come from numerous untouched issues, decades of unfinished work and too many suppressed voices," said Art McCoy, chair of the Urban League Education Committee and a board member for the Urban League of Metropolitan St. Louis.  "It is essential that we continue to lead efforts to bring together top innovators, state legislators, P20 educators, and millennials for honest collaboration, empowering partnerships, and greater advocacy and progress in our education systems from the cradle-to-careers."
Webster President Elizabeth (Beth) J. Stroble, a member of the Urban League and member of their education committee, welcomed the participants to the session in the morning along with McCoy.
"The time is right for members of communities everywhere to come together in dialogue and action to meet a compelling and urgent need," Stroble said at the conference. "Only through strong partnerships will we create not only access but success for the students we serve.  Our actions must fulfill a promise, not perpetuate privilege."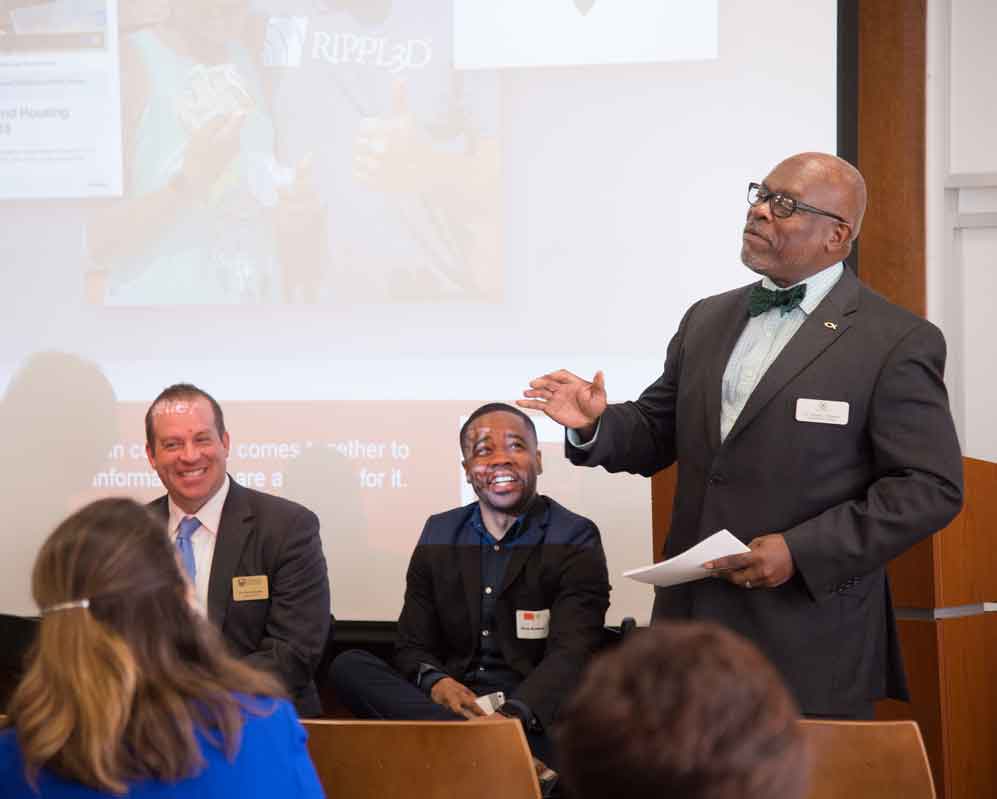 After the opening remarks, the more than 50 attendees gathered to have back-to-back roundtable discussions on what is being done in the St. Louis region to address educational inequities. Panelists included Michael Fulton, superintending of the Pattonville School District and Charles Pearson, superintendent of the Normandy School District.
Both school districts face unique issues. The Pattonville District has had its demographics change radically in the past 20 years, from having 87 percent of the student body that identified as white to having a district with "students representing more than 100 nationalities and no single ethnicity in the majority," Fulton said.
"Every child comes in with unique needs. Some have reading issues, others do college work. We must customize to their experience," he said. "If a child isn't proficient, we must look at the root cause and then change our behaviors.' 
He said that schools also must get away from the mentality that the best way to measure success is through standardized testing. "We received many recommendations on how to improve, but not one revolved around test scores," he said.
Pearson agreed with Fulton, but said that his school district has to use tests to measure proficiency for the time being. The Normandy School District has been given three years to earn back its accreditation, which was stripped from the district last year. In order to do that, test scores must be raised. The challenge, he said, is to convince quality teachers to work for an unaccredited district at low pay to make that goal.
In the big picture, he said the challenge includes getting people to change their perspective. Far too often, his district is compared against other districts in the region, when in fact the students ultimately are competing for future jobs against students in Japan, Korea, Germany, China, and hundreds of other nations. The community must realize that education plays a key role in molding students into successful adults.
Alan Byrd, the dean of enrollment at the University of Missouri Saint Louis, said too often people compare problems of education with ethnicity, when a better predictor of completing a degree is the household income that the student comes from. For example, only 9 percent of children from poverty-level homes – regardless of ethnicity – will complete a college education.
"Many low income students are prepared for college but have been priced out of the system," he said.
The second educational panel included Ola Ayeni, president and founder of Claim Academy, Andrew Zerwig from Network for Teaching Entrepreneurship, and Yvette Smith, senior vice president of delivery and professional services at Xerox. They agreed with the previous panel's assessment and discussed what their organizations are doing to help students earn a college degree. Other speakers during the day included Missouri State Senator Maria N. Chappelle-Nadal and Margie Vandeven, Missouri's commissioner of Education.
The day ended with a lunch and some final comments from McCoy and Kathy McAlone, client manager for Large Enterprise Operations/Public Sector K-12 for Xerox.
With its home campus in St. Louis, Missouri, USA, Webster University (www.webster.edu) comprises an action-oriented global network of faculty, staff, students and alumni who forge powerful bonds with each other and with their communities around the globe. Founded in 1915, Webster is a private non-profit university with almost 20,000 students studying at campus locations in North America, Europe, Asia and Africa and in a robust learning environment online. The university is committed to delivering high-quality learning experiences that transform students for global citizenship and individual excellence.
tags:  featured, home page, president, webster life, diversity and inclusion, community engagement, webster today,
News by Topic
Tag Categories
News by Topic
Tag Categories