Community United Forum in Webster Groves July 23
Jul. 14, 2016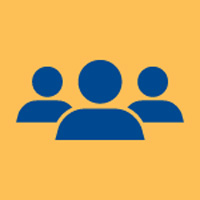 Members of local radio station KWRH-LP and local clergy in Webster Groves met recently to address ways to acknowledge and hopefully alleviate, the anxieties, fears, concerns and misconceptions regarding the recent tragedies in Baton Rouge, Minneapolis, Dallas, Ballwin, and many other cities across the country.
They have designed a Community United forum open to youth of all ages, families, city government officials, civic organizations, business leaders, police, pastors and educators and anyone else willing to work for a positive outcome that will strengthen the community.
The forum takes place Saturday, July 23 from 3-4:30 p.m. at the Webster Groves Baptist Church. They are currently gathering panel members as well as others in the community who wish to thoughtfully and peacefully voice their concerns.
tags:  employee news, webster life, home page, community engagement, webster today,
News by Topic
Tag Categories
News by Topic
Tag Categories