Webster to Improve Connections Portal
Jun. 13, 2016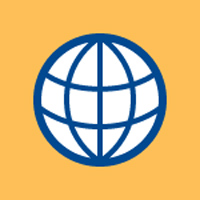 St. Louis, Missouri –Webster University is revamping its Connections portal which is used by students, faculty and staff around the world to check email, grades, accounts and other University information. The new portal is expected to go live by the end of the year.
The University received a $150,000 Campus Consortium's Enterprise Portal Grant to help pay for migration to the software platform portal.
"The redesigned Connections portal is in alignment with the University's Strategic Plan the Global Impact for the Next Century and maps to the overall global IT strategy. The Portal highlights one of the Plan's themes of creating A Student Centered Experience," said Wm. Kenneth Freeman, vice president and chief information officer for the University. "The new platform will allow for easier navigation and will provide  one-touch access to the information that's important to them. We are grateful to the Campus Consortium for their support with the Enterprise Portal Grant. "
"The Campus Consortium Grant Committee is always proud to support the diverse learning environment needs of institutions across the globe. We are glad to present this award to Webster University, a student-focused university," states Anjli Jain, Chairman of the Campus Consortium. "We congratulate them on receiving the Campus Consortium Enterprise Portal Grant."
The portal will continue to be called "Connections" but it will have new software and hardware running it as well as an upgraded look and feel. The new platform will enable Webster to provide easier access to essential online services and highlight key information that is useful to the University community.  The new software and platform are compatible with newer web browsers and the latest generation of portable devices as well. The work on the upgrade is currently ongoing and it is estimated the new portal will go live later this year.
The Campus Consortium announced the Webster Grant on May 20. Besides offering funds to help with student portals, the Campus Consortium Grant Program also offers grants in a variety of other areas including enterprise portal, web content management systems, mobile app solutions, Office 365® migration, customer relationship management, single sign-on and more. To learn more about the Campus Consortium Grant, please visit campusconsortium.org/grant-programs.
About Campus Consortium
Campus Consortium (previously CampusEAI Consortium) is an association with over 2,000 higher education institution members including Columbia University, Cornell University, Florida State University, Louisiana State University, University System of Georgia, and Independent Colleges of Indiana. Campus Consortium focuses on helping its members improve enrollment, retention, and IT services by providing lessons learned webinars, conferences, consulting services, and a generous grant program on areas such as Cloud Hosting, Enterprise Portal, Web Content Management, Office365 Migration, Single Sign-on & Identity Management, Mobile Apps, and Service desk.
About Webster University
With its home campus in St. Louis, Missouri, USA, Webster University (www.webster.edu) comprises an action-oriented global network of faculty, staff, students and alumni who forge powerful bonds with each other and with their communities around the globe. Founded in 1915, Webster is a private non-profit university with more than 17,000 students studying at campus locations in North America, Europe, Asia and Africa and in a robust learning environment online. The university is committed to delivering high-quality learning experiences that transform students for global citizenship and individual excellence.
tags:  academics, extended campus, information technology, global, webster life, webster today,
News by Topic
Tag Categories
News by Topic
Tag Categories