Crossing Borders: Film Screening with Director Kicks off Critical Conversations on Diversity and Inclusion
Oct. 20, 2016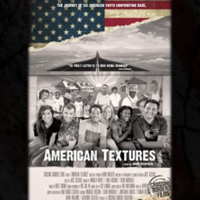 At Webster University's 2016 Fall Convocation, President Elizabeth (Beth) J. Stroble previewed an opportunity for members of the Webster University community to participate voluntarily in reading groups on topics of diversity and inclusion, which was a major theme of her Fall Convocation address.
These groups and the conversations around them can help broaden individual community member's understanding of one another and invite members of the community to engage in critical conversations that are happening throughout the United States and indeed across the world.
"With greater intention to include, to build community, it is my belief that we will gain more knowledge of each other, greater respect for the diversity of our experiences, thoughts, and perspectives," Stroble said at Fall Convocation.
Crossing Borders: Critical Conversations
To kick off these conversations, which we are calling Crossing Borders: Critical Conversations, members of the Webster University community are invited to a screening with the director of American Textures, which explores the difficult conversations regarding being and belonging in America.
Arnd Wächter, director of the Crossing Borders film series and creator of accompanying curricular resources, will be at Winifred Auditorium on the home campus in Webster Groves for the screening on Nov. 1, 3-5 p.m. Wächter was also on Webster's campus last May for a Crossing Borders Conference held in conjunction with the Global Citizenship Program Collaboratory.
American Textures is part of the three-part "Crossing Borders" film series, which uses documentary footage to provide viewers perspectives on the lived experiences of others through travel and dialogue in intercultural settings around the world. The films and accompanying resources encourage self-reflection and open a space for peer-to-peer dialogue on identity and inclusion in constructive and meaningful ways.
Opportunity for Everyone at Webster to Engage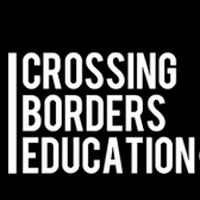 American Textures follows six students—Black, White and Latino—on a journey through diverse communities in the South as they navigate a complex set of intercultural and interracial issues and begin to develop effective and respectful communication skills. The film traces the college students as they work toward developing relationships of mutual respect not only for what they have in common but also for what is separate and distinctive about them.
Used in campus settings, screenings of American Textures serve as a catalyst for intersectional student dialogues and as a jumping off point for faculty and staff initiatives for curriculum inclusions of cross subject sessions that link intercultural learning and diversity training.
Already, use of the film has been tested as an effective model for intercultural communication; the film is currently being used on campuses in Europe and the U.S., including Webster University; Shenandoah University in Virginia; School of Visual Arts in New York; The School for Conflict Analysis and Resolution at George Mason University; Fontys University of Applied Sciences in the Netherlands and others.
Access to Films and Curricular Resources
Members of Webster's worldwide community who cannot be there for the Nov. 1 screening can arrange viewing groups for all three films in the series via streaming through the library (Crossing Borders, The Dialogue, and American Textures).
The Multicultural Center & International Student Affairs (MCISA) made resources available for these efforts earlier this year and have been working with faculty and staff on models for curricular and cocurricular implementation to support a culture of dialogue on diversity on campus. Toolkits for the films and related discussions are available at the MCISA site.
Faculty are invited to use the intercultural and diversity toolkits to support inclusion of film clips and awareness building activities into curriculum across disciplines. Additionally, information on common reading groups will also be distributed soon. 
Taken together, these communal events are an opportunity to affirm our commitment to each other as members of the Webster University community.
tags:  academics, employee news, extended campus, home page, diversity and inclusion, faculty, global, president, webster life, webster today,
News by Topic
Tag Categories
News by Topic
Tag Categories