Plan Your Webster Week (Feb. 15-21)
Feb. 15, 2016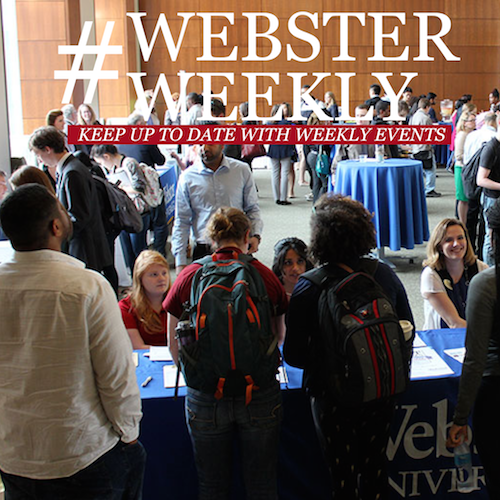 This week has fun events  and a chance to focus on your career. See what's happening on campus from Feb. 15-21. 
Wednesday, February 17
Do you want your resume in the hands of potential employers? The Walker School of Business & Technology Walker EDGE program will host an internship fair for Webster students on Wednesday, February 17, from 12-2 p.m. in the East Academic Building, Commons Area.
Come test your knowledge about black history and learn new things at Black History Game Night
The Conservatory's production of The Miser opens this evening at 7:30 p.m. in Emerson Studio Theatre. The play, based on the Aulularia of Roman comic playwright Plautus, recasts the ancient comic figure of the miser who is inhuman in his worship of money and all too human in his need for respect and affection.
Thursday, February 18
The Webster University Spring 2016 Blood Drive will be held Thursday, Feb. 18, 2016, from 10 a.m. – 3 p.m. in the Sunnen Lounge. A single donation can help 4 people. 
Webster University Geneva's Department of International Relations, together with the Webster Humanitarian Association, will hold the twenty-first International Humanitarian Conference (IHC) on February 18-19, 2016. For more information, click here.
Friday, February 19
Be sure to check out events.webster.edu for the latest on other events happening around campus.
tags:  webster today,
News by Topic
Tag Categories
News by Topic
Tag Categories