G2I Donates $35K to Webster for New Scholarship Fund
May. 12, 2016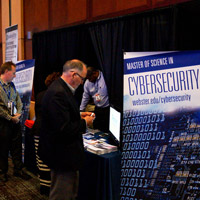 ST. LOUIS - The annual technology conference Gateway to innovation donated $35,000 to Webster University for a new scholarship fund Wednesday. President Elizabeth (Beth) Stroble, Provost Julian Schuster, Vice President of Information Technology Ken Freeman and George Herbert Walker School of Business & Technology Interim Dean Tom Johnson accepted the donation during the 10th annual conference, held in downtown St. Louis.
The new award will be called Webster University Gateway to Innovation Scholarship and will be used to assist students studying technology or cybersecurity at Webster University.
"Cybersecurity continues to be a fast-growing field, one of high importance to those in the technology industry," said Johnson. "This scholarship will help those students who will soon be on the front lines of protecting our personal and business data from cyber thieves. We would like to thank G2I for this generous gift and the support of our program."
Gateway to Innovation has donated more than $1 million to the community since it was founded in 2006. The money has been used to establish scholarships, help non-profit organizations with technology needs or to fund STEM projects at area schools.
Besides accepting the scholarship, Webster University had a booth at this year's conference with information about Webster University's popular Cybersecurity graduate program at the Walker School. In addition, Johnson hosted a panel-discussion on the "Future of Cyberspace" and traced the evolution of cyber-crime to Information Security and to the creation of the Cyberspace Research Institute.  The Cyberspace Research Institute's role of applied research and advanced development included the formation of Webster's Industrial Control Systems-Information Sharing and Analysis Center.  The impact of cyberspace on the corporate world and the emergence and formation of new business enterprises was also reviewed in terms of scalability and future Cyberspace challenges.      
 For more information about Gateway to Innovation, visit http://www.g2iconference.com. For more information on Webster University's Cybersecurity program, visit http://www.webster.edu/cybersecurity.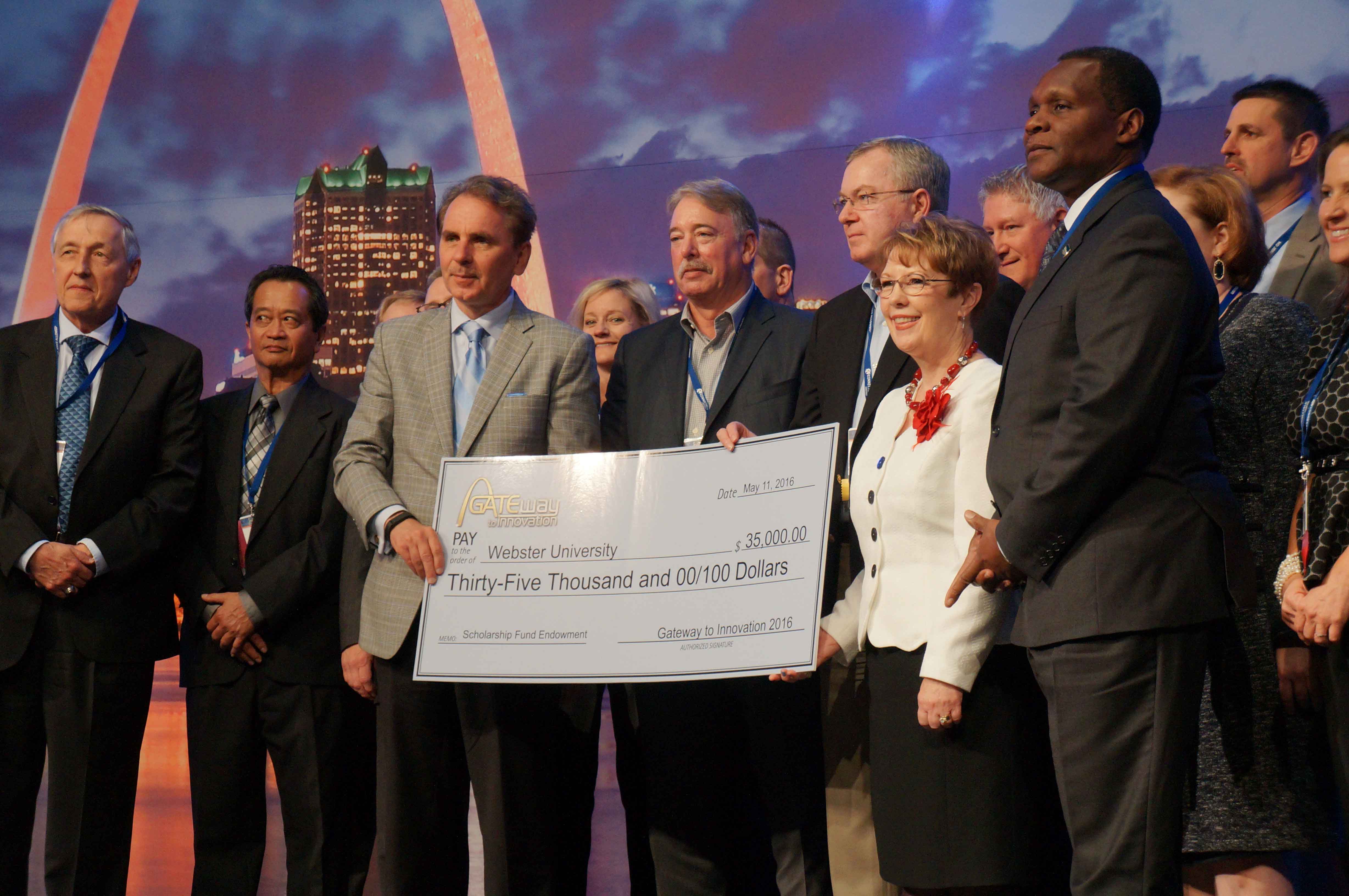 tags:  academics, home page, president, provost, cybersecurity, school of business and technology, webster life, webster today,
News by Topic
Tag Categories
News by Topic
Tag Categories