Library Webinars on Research, Recruiting Mark National Distance Learning, Careers Weeks
Nov. 7, 2016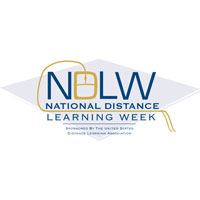 This November, the Library celebrates National Distance Learning Week (Nov. 7-11) and National Career Development Week (Nov. 14-18) with four webinars on citation, presentation, researching employers and recruiting students. And, there are multiple ways to attend no matter where you are in the world of Webster. 
If the time does not fit your schedule, register and they will send you a link to the recordings. To attend the online WebEx presentations/webinars, register here: http://library.webster.edu/webinars. 
If you are here in St. Louis,  you may join them in the library for two of the presentations. You will not need to register unless you would like them to email you the link for the recording after the event. If you are an instructor and would like to bring your class to the webinars or presentations, either virtually or in-person, please email ilsd@webster.edu to let them know. 
APA Style Demystified
Wednesday, Nov. 9,  6:00 to 7:00pm
Register and attend via WebEx
Join staff from the Writing Center and the Library to learn why and how they cite and how to make the final step in writing your research paper or project easy and effective. They will look at free citation generators, university-produced guides and how library databases can help with citation. The focus is on APA, which is used in social science and business research, but these tips and tricks will help if MLA or Chicago is your style of choice.
Simple Steps to a Great Presentation
Thursday, Nov.10, Noon to 12:30 p.m.
Emerson Library Conference Room #120 or login via WebEx
Whether you are a presentation beginner or want to take your current skills up a notch, join librarians as they talk about how to give effective presentations for success in both the classroom and your professional life. 
Researching and Connecting to Prospective Employers: Find Your Best Fit
Tuesday, Nov. 15, noon to 1 p.m.
Emerson Library Classroom #110 or login via WebEx 
The most effective method for finding jobs and internships is through building industry connections, so it's imperative to understand which organizations value your skills and experiences and meet your needs. The Career Planning & Development Center and the Library will demonstrate resources that will assist you in identifying employers in your field of interest. 
Seeking Potential Students in Your Local Market?: Using Online Resources for Recruiting
Thursday, Nov. 17, 3 p.m. to 4 p.m.
Register and attend via WebEx
In this webinar, staff at Webster's U.S. campuses can learn how and why to use government and library databases to find new Gorloks in your metropolitan area or region of the United States.
All times are U.S. Central, standard.  Remember, you may register to attend the online presentation/webinar here: http://library.webster.edu/webinars or register and they will send you a link to the recording.
tags:  academics, webster life, webster today,
News by Topic
Tag Categories
News by Topic
Tag Categories