Parking for Career and Internship Fair: Oct. 6
Sep. 27, 2016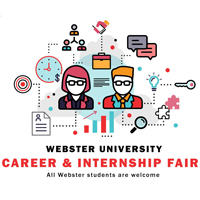 The annual Career & Internship Fair is scheduled for Thursday, Oct. 6, in Grant Gymnasium in the University Center from 1:00 p.m. until 3:30 p.m. Most of Lot H near the University Center will be reserved for the employers with booths at the Fair. 
The University has arranged off-campus lots and approximately 120 staff members in selected campus departments will be parking in these off-campus lots, or utilizing other modes of transportation that day.
This will offset the number of spots reserved for the employers, so that our students and faculty are not negatively affected. Faculty in the Art department and the School of Communications will be receiving placards which will allow them to gain access to the portion of Lot H which is accessed from Big Bend Boulevard. 
Thanks go to the staff members in the following departments who have agreed not to park on campus on Oct. 6. These staff members had the opportunity to sign up for shuttles, or they have opted to walk from the off-campus lots, which are a seven-minute walk from campus:
Advancement
Athletics
Counseling
CPDC
Dean of Students Office
Enrollment Technology
Finance & Administration
Financial Aid
FYE
Global Marketing & Communications
Graduate and International Admissions
Health Services
Housing and Res Life
MCISA
Office Student Engagement
Online Learning Center
Registrar
Undergraduate Admissions
University Center
The University thanks you for your patience and understanding, as we manage these parking challenges to accommodate a very important event for our students and alumni.
tags:  academics, employee news, faculty, webster life, webster today,
News by Topic
Tag Categories
News by Topic
Tag Categories