Professional Counseling Workshop: Recognizing Intimate Partner Violence Apr. 22
Feb. 22, 2016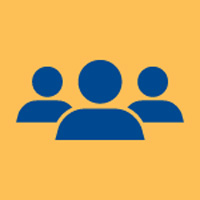 Assistant professor Hasmik Chakaryan,  Department of Professional Counseling, will present the workshop, Effectively Recognizing and Addressing Intimate Partner Violence in Clinical Practice, Friday, April 22, from 1-4 p.m. CST. The workshop will be presented live at the home campus, and broadcast via WebEx to Webster's South Carolina campus locations in Charleston, Columbia, Greeneville and Myrtle Beach.
Chakaryan specializes in detecting and treating trauma, abuse, and victimization. This workshop is suited for counselors, social workers, psychologists, and other helping professionals who would like to advance their understanding in detecting and treating IPV, and those who supervise counselor trainees regarding this issue.
As a result of this workshop, participants will be able to:
Effectively detect signs and symptoms of Intimate Partner Violence (IPV) among their clients
Create a safe environment for clients who show or share signs of IPV
Assist other helping professionals to detect IPV and make appropriate referrals
Supervise counselor trainees in the recognition of IPV and recommending best practices in the treatment of clients experiencing IPV
This event is free and open to the public.
Continuing Education Credit
Participants who would like continuing education credits can pay $20 in advance, or $30 on site, for three NBCC clock hours. Register here in advance for continuing education credit.
Webster University Workshop Locations
Webster Groves
545 Garden Ave.
East Academic Building, room 137
Webster Groves, MO 63119
macounseling@webster.edu
314-246-7795
Charleston Metro
4105 Faber Pl Dr #100
North Charleston, SC 29405
843-760-1324
Columbia Metro
100 Gateway Corporate Blvd.
Columbia, SC 29203
803-699-0900
Greenville Metro
124 Verdae Blvd #400
Greeneville, SC 29607
864-676-9002
Myrtle Beach
4589 Oleander Drive
Myrtle Beach, SC 29577
843-497-3677
tags:  college of arts and sciences, extended campus, webster life, webster today,
News by Topic
Tag Categories
News by Topic
Tag Categories