Panel: What Post-Election 2016 Means for Environmental Policy
Nov. 10, 2016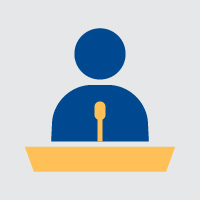 Unsure what happens next after the conclusion of the 2016 U.S. election when it comes to issues like conservation, natural resources and climate change?
Join the Missouri Chapter of the Sierra Club, along with Webster University students and faculty and a local politician for a panel discussion on Nov. 16.
They will cover the implications of the elections results on environmental issues, as well as the role climate change played in the recent election and how the shifting political landscape could impact action to address this grave challenge in the coming months.
The panel will be moderated by Sierra Club Missouri chapter director John Hickey, and panelists include Don Corrigan, editor of the Webster-Kirkwood Times, Megan Price, Webster Student Government Association vice president, Amanda Rosen, associate professor of History, Politics and International Relations, and Rep. Jeanne Kirkton of the Missouri House of Representatives.
The event will be Wednesday, Nov, 16, from 12-1 p.m. in Sverdrup Hall, Room 101, 8300 Big Bend Blvd. on the home campus in Webster Groves. A free lunch will be provided. Please register prior to the event with the Missouri Sierra Club at 314-644-1011 or online here.
tags:  faculty, webster life, students, sustainability, community engagement, webster today,
News by Topic
Tag Categories
News by Topic
Tag Categories