University Center 2016-17 Priority Scheduling Deadline
Feb. 8, 2016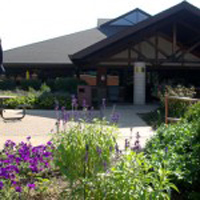 The University Center (UC) is now accepting priority scheduling requests for the 2016-2017 academic year. All requests are due Monday, Feb. 29, 2016, by 5 p.m.
To view guidelines and submit a request, visit the Priority Scheduling request page: http://www.webster.edu/uc/priority.html. For questions regarding this process, please contact Katie Knetzer, director of the University Center, at ucreserve@webster.edu or 314-246-6978.
IMPORTANT CHANGES FOR 2016–2017: Overnight Requests:

Starting in August 2016, the UC will be implementing a fee change: For all overnight events, the extra hours fee will be $24 per hour. This fee goes into effect starting Aug. 1, 2016. 
Webster University Center Priority Scheduling Guidelines
For events scheduled Aug. 1, 2016–July 31, 2017
. Priority deadline Monday, Feb. 29, 2016, by 5 p.m.
1. All Webster University Departments and registered Student Organizations are eligible to participate in the University Center Priority Scheduling process.
2. This process allows for advanced reservations for 2016-2017 for all spaces reserved through the University Center. These spaces include the Sunnen Lounge, Presentation Room, Grant Gymnasium, Athletics Lobby, UC Conference Room, UC Commons, and the Quad.
3. Reservations will be made for events occurring Aug. 1, 2016, through July 31, 2017.
4. Priority is determined based on a number of factors including but not limited to room availability, resource availability, type of event, and mission-critical nature to the University.
5. Submission of a priority request does not guarantee a reservation. Priority is not determined for events until after all requests are received. Confirmations will be sent out in late March once all priority requests are received and reviewed.
6. The University Center reserves the right to schedule a request in an alternate but comparable space within the UC if conflicts occur. If a requested date does not appear on the confirmation, no space was available.
7. Groups will only be allowed to priority schedule one prime-time reservation (10:30 a.m.-1:30 p.m.) per week. Additional requests will be taken on a first-come, first-served basis following priority scheduling.
8. STORAGE: Because of high demand for space, all groups are required to schedule timed delivery and pick-up from external vendors to occur within reserved times. The director of the University Center must approve all delivery and pick-up times. In the case that a timed delivery is not available within the scheduled event parameters, groups will be charged $250.00 per calendar day, excluding the day(s) of the event, for storage of rental equipment. This relates to events occurring in all areas of the University Center including but not limited to the Sunnen Lounge and the Grant Gymnasium.
9. UC COMMONS: Using this space as part of an event or as a primary programming space will only be granted if:
a. All other University Center Upper Level Rooms are able to be reserved at the same time, and
b. One of these rooms is set aside to be used for storage of Commons furniture in the event it is to be set up in an atypical manner.
10. GRANT GYMNASIUM:
a. Priority use of this space is given to the Athletics Department of Webster University.
b. Non-athletic events held in this space require the use of the vinyl floor covering.  There is a $32 floor cover fee for campus departments and student organizations.  Events that require this floor covering must have a guarantee of more than 100 attendees at the event.  Please allow a minimum of 2 hours before and after the event time for placement of the floor cover and cleaning.
c. Only large-scale campus events are accepted for the Grant Gymnasium through the Priority Scheduling Process. Departmental and student organization weekly reservations and practices must be reserved through regular semester gym scheduling each semester. Gym scheduling opens on Aug. 1 for the Fall semester and on Dec. 1 for the Spring semester.
11. Hours of Operation: If you wish to have an event outside of normal building hours, there is a $16/hour fee to cover staffing costs, payable by departmental transfer.  For overnight events (taking place from midnight to 7am), the extra hours fee increases to $24/hour.  During the weeks when undergraduate classes are in session, building hours will be as follows (note that hours are adjusted during break periods):
Upper Level
Monday-Thursday, 7:30 a.m. – 11 p.m.
Friday, 7:30 a.m. - 8 p.m.

Saturday, 10 a.m. - 6 p.m.

Sunday, CLOSED
Grant Gymnasium

Monday- Thursday, 6 a.m. - 11 p.m.

Friday, 6 a.m. - 8 p.m.

Saturday- Sunday, 10 a.m. - 6 p.m.
To place your request, visit http://www.webster.edu/uc/priority.html. If you have any questions regarding this process, please contact Katie Knetzer, director of the University Center, at ucreserve@webster.edu or 314-246-6978.
tags:  webster life, webster today, employee news, university center, st. louis campus, student affairs and news,
News by Topic
Tag Categories
News by Topic
Tag Categories