Webster University Athletics Wins SLIAC 2016-17 All-Sports Trophy
May. 18, 2017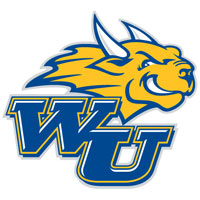 Webster University Athletics has won the 2016-17 St. Louis Intercollegiate Athletic Conference All-Sports Trophy, making it the 16th time in the 19-year history of the award it has landed in the Webster trophy case.
After having an 11-year winning streak snapped in 2015-16, just barely losing out on the award to Westminster College, Webster took home the award once again.
For the second consecutive year the came down to the final week of the regular season, with Webster edging out Greenville College by half a point. Webster had missed out on the award by a half point the previous year.
Webster totaled 117.0 points this season, picking up first place finishes in women's soccer, men's golf, and baseball. They also added second place finishes in women's cross country, women's tennis, and men's and women's track and field, while finishing third in women's basketball and softball. The Gorloks finished no lower than fourth in any of the 14 conference sponsored sports.
The SLIAC All-Sports Championship Trophy is determined by awarding points based on each schools finish in the Conference's 12 sports, earning ten points for a first-place finish, nine points for a second-place finish, etc. Teams finishing tied split the points for the tied spot and the spot(s) immediately following (two teams finishing tied for third receives 7.5 points).
Learn more on this story and all Webster University athletic teams at the Webster University Athletics site.
tags:  webster life, students, athletics, webster today,
News by Topic
Tag Categories
News by Topic
Tag Categories