New Commuter Meal Plan Launches in Fall 2017
Apr. 13, 2017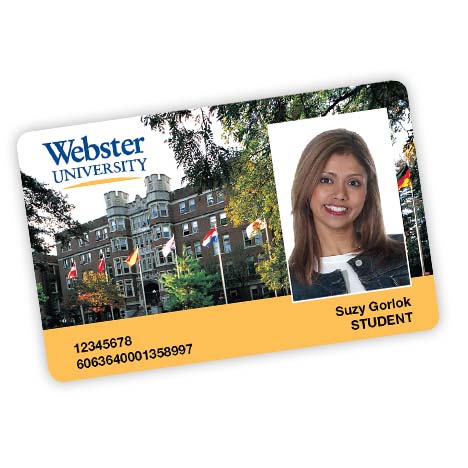 (ST. LOUIS) – Beginning with the Fall 2017 semester, all flat-fee undergraduate students who do not have a Blue and Gold residential meal plan will be provided with a 100 dollar meal plan each semester. This new Commuter Meal Plan (primarily for flat fee undergraduates who are commuters or living in campus  managed apartments) is the result of the University's contract extension with Sodexo. This agreement has also paved the way for the renovation of dining facilities this summer. 

This meal plan will be automatically loaded onto each flat-fee undergraduate commuter student's ID card at the beginning of the semester and will allow students to purchase food, tax-free, at any of the Sodexo facilities on campus such as Marletto's Marketplace in Maria Hall, Crossroads Food Court in the University Center, the Cyber Café in Emerson Library and Simply to Go in the East Academic Building. Funds cannot be used at vending machines or the Webster University Bookstore.

"While we certainly hope that this encourages students to stay on campus and socialize with faculty, staff and other students, there are more important benefits to this plan," said Ted Hoef, Dean of Students at Webster University. "A plan like this can help us address food insecurity with our student population. By automatically getting money they can use for food each semester, we help all of our students get some of what they need to stay healthy and focused on their education."

Students will be able to check the balance on their meal plan by viewing their receipt or asking a cashier. Any amounts unused in the Fall semester will rollover to Spring semester. Any unused portions at the end of the academic year will be forfeited. Once the 100-dollar Commuter Meal Plan money is spent for the semester, students have the option to transition to the Gorlok Bucks food purchase plan or they are able to pay out-of-pocket at any of the on-campus dining locations.

Students are encouraged to read over the Commuter Meal Plan Information Page or contact Campus Dining Services at 314-246-6902. 
tags:  home page, webster life, webster today,
News by Topic
Tag Categories
News by Topic
Tag Categories