Committees Forming to Work on Issues Presented at Delegates' Agenda
Nov. 3, 2017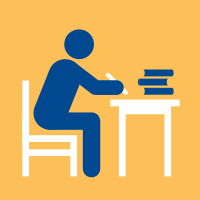 Administrative and student co-chairs have been appointed to lead committees that will address each of the issues presented at this year's Delegates' Agenda. The administrators were appointed by Beth Stroble, Webster University's president, and Julian Schuster, the provost, senior vice president and chief operating officer. Student co-chairs were appointed by SGA president Vasif Durarbayli.
The Delegates' Agenda is a long-running, nationally-recognized program, in which Webster University student leaders bring forward the five highest priority topics each year to be worked on by committees in order to find solutions to improve the student experience for students at the Webster Groves campus. The process starts with a survey of all students, both undergraduate and graduate students, at the Webster Groves campus. Student Government Association then reviews the results and selects the top five topics. Student leaders are then selected to research and make presentations to frame each issue.
The presentations were made on Oct. 31 in Browning Hall Auditorium (see below for the students who presented each issue). Committees are then formed to work collaboratively on addressing each issue.
Each committee will make a presentation in April to share their progress.
Committee Co-Chairs
Athletic/Recreational Facilities: Scott Kilgallon, director of Athletics; and Vladimir Radojkovic, student and SGA senator-at-large

Financial Issues: Ana Karaman, chief financial officer; Rob Parrent, vice president for Enrollment Management and Student Affairs; and Shevon Fernando, student and SGA senator-at-large

Housing: Rob Parrent, vice president for Enrollment Management and Student Affairs; John Buck, associate dean of Students and director of Housing and Residential Life; and Kimberly Cedillo, student and SGA senator-at-large.

Academic Programs: Nancy Hellerud, associate provost; Eric Rothenbuhler, dean of the School of Communications; and Katie Stevens, senior and SGA senator for School of Education

Communication: Margie Muthukumaru, interim chief information officer, Information Technology; Rick Rockwell, chief communications officer, Global Marketing & Communications; and Shiloh Bradley, student and SGA comptroller
Those interested in serving on one of these committees should contact the co-chairs. The committees will begin their work this semester.
Topics Presented Oct. 31
Academic Programs – presented by Julia Schaubach and Kathleen Schmidt
Scheduling of classes- especially major requirements and GCP
Challenges for double majors
Class offerings at study abroad sites
Athletic Facilities – presented by Matt Mulhearn and Emily Staten
Space for athletics and recreation, especially weight room, training room and locker rooms
Asking re: timing for plans to address these issues
Communications – presented by Zoe Burton and Shiloh Bradley
Master plan
Website consistency
Personalized alerts
Connecting social media
Housing – presented by Caitlyn Vanover and Kimberly Cedillo
Pricing
Maintenance
Housing options, renovations, and more housing
Financial Issues – presented by Lisa Camp and Dipti Pathre
Bookstore prices and ability to charge to account
Student employment
Student Health Insurance
Financial aid and scholarships
See an overview of the topics at Delegates' Agenda page.
tags:  webster life, webster today, delagates adenda, students, president, provost, student affairs,
News by Topic
Tag Categories
News by Topic
Tag Categories