You Be The Judge: Call for judges at Gorlok Gala Forensic Tournament, Jan. 27-29
Jan. 10, 2017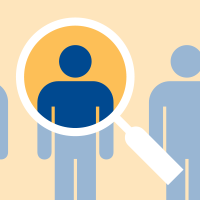 Webster University's Forensic and Debate Program needs the community's help in preparation for hosting its annual Gorlok Gala Forensic Tournament from Jan. 27-28 at the main campus in Webster Groves and Jan. 29 at the Westport Sheraton Lakeside Chalet Hotel. 
The tournament needs judges for various debate, speaking and performance events. No forensic or debate experience is necessary; actually, it is ideal to have a pool of objective critics in order to provide a more sound, competitive and educational experience for the competitors. An extensive training packet and face-to-face orientations will be offered as well.
The tournament is willing to offer judges $10 per round, unless they prefer to volunteer time, which helps further support the program and its students. Additionally, judges are welcome to enjoy meals should their judging schedule be concurrent with any of the scheduled meal times.
Help Webster Host One of the Largest Tournaments
This is annually one of the nation's largest and most prestigious forensic and debate invitational tournaments, attracting 40 or more schools from around the country. Webster's program is an award-winning one that includes recent national champions, so your participation helps keep this program strong.
If interested in judging, please complete the registration form, which also includes an invitation letter with more information. Confirmations, event descriptions and further instructions will be forwarded to those who register for judging.
Questions may be directed to Gina Jensen, director of forensics, at jensen@webster.edu.
tags:  webster life, webster today, forensic and debate, students, academics, school of communications,
News by Topic
Tag Categories
News by Topic
Tag Categories