Jumping Right in with R: Getting Data from Twitter
Feb. 17, 2017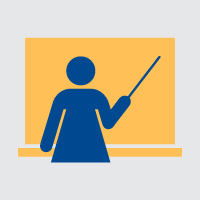 Members of the Webster University community are invited to a four-part workshop series, Jump Right In with R: Getting Data from Twitter, held on Friday afternoons from 2-3:15 p.m., on March 24, March 31, April 7 and April 14.   
Faculty, staff, and students from any background and with any experience level are welcome to attend. Each session builds on the previous session, so registrants should plan to attend all four sessions. 
Over the course of four short sessions, attendees will be introduced to R while learning practical skills related to gathering data from Twitter. So what is R? R is a popular growing programming language for statistical computing,created to make complex tasks easier for beginner programmers.
Perform common statistical tasks like you would with SPSS, SAS, etc.
Connect to open data repositories for data provided by governments, NGOs, stock markets, and other entities
Interface with social media APIs to gather data from sources like Twitter, Instagram, Facebook, and LinkedIn
Explore patterns and themes in texts like books, speeches, scripts, or newspapers using a variety of text mining tools
Turn unstructured data into structured data from web pages for easier analysis
Plot data in a variety of highly customized ways including maps, heatmaps, bar and line char
This workshop is ideal for anyone interested in learning how to use R to connect to social media APIs like Twitter or Instagram, and for those interested in learning how R can be used to find patterns and themes in large sets of text data. In this workshop, participants will:
Manipulate data in R using the basic conventions of how data is organized in the R environment
Create or configure an account to access Twitter data programmatically
Create a strategy to query and organize Tweets that meet your supplied criteria
Perform a basic analysis on test data to look for patterns and themes
Participants will leave with a better understanding of how to use R, and a roadmap for how they can use R in their own work.
Click here for more details and to sign up for the workshop.
Each session builds on the previous session, so registrants should plan to attend all four sessions.  
tags:  webster life, webster today, faculty, online learning, faculty development center, research,
News by Topic
Tag Categories
News by Topic
Tag Categories