Oct. 20: Veterans Center dedication to honor Tom Palozola '15
Oct. 4, 2017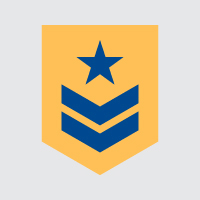 Webster University invites the community to attend the dedication ceremony for the Veterans Center at 10:30 a.m. on Friday, Oct. 20, when it is renamed the Cpl. Thomas Palozola Veterans Center. President Elizabeth (Beth) J. Stroble and Provost Julian Schuster will speak at the dedication and present a proclamation to Palozola's family members, recognizing Palozola's selfless work for fellow veterans both at Webster University and through his work for the Veterans Administration.
The Webster University Veterans Center is a space accessible to all student veterans on the home campus to socialize or simply unwind between classes. Student Veterans Organization (SVO) members also hold regular meetings in the Veterans Center. Following the ceremony, current SVO members invite attendees inside the Veterans Center for light refreshments. Beginning at 11:30 a.m., the SVO will also host a BBQ lunch, catered by Kenrick's Meats, at the Quad on the home campus.
A Legacy of Leadership
Palozola had completed a bachelor's degree in Management in December 2015, and was continuing his graduate studies at the time of his death in May 2017. He was a leader on the home campus in Webster Groves, serving as president of the SVO for 2015-2016. As SVO president, Palozola led the effort to secure the grant for the on-campus Veterans Resource Center in June 2015 [Webster SVO Awarded $9,000 Vet Center Initiative Grant] and spoke at the opening of the Center in October 2015.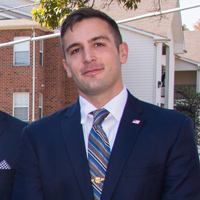 "Tom was the reason we have a vet center on campus," said Jason Blakemore, Webster University's Vet Success on Campus (VSOC) counselor. "His work ethic and positive attitude were unmatched—he was willing to do anything to help. He did so much for the SVO at Webster."
Before his time as a Webster student, Palozola had served multiple tours as a U.S. Marine, serving in Iraq and Afghanistan. Following his death, his brother Matt—who is also a Marine—established The Zola Initiative as a way of continuing Tom's legacy and his mission of helping veterans have an easier life after exiting the service. The nonprofit organization aims to enhance veterans outreach programs in communities and colleges across the country.
Veterans Center Dedication
Friday, Oct. 20, 10:30 a.m.
200 Hazel Ave.
SVO presents 'Q on the Quad BBQ Lunch
Friday, Oct. 20, 11:30 a.m.-1 p.m.
Quad/University Center
tags:  alumni, webster life, webster today, military, svo,
News by Topic
Tag Categories
News by Topic
Tag Categories