Destination: WELLNESS Results 2018
May. 2, 2018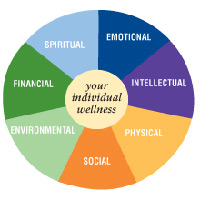 We received a great response for Destination: WELLNESS 2018! 
Thirty-five participants took the challenge to Improve Your Move and competed against each other by having numerous sessions of healthy exercises including walking, running, biking or other types. 556 total sessions were completed, at an average 15 sessions per person or nearly 4 sessions per week.  
Participants recorded a total of 26,647 minutes during their sessions, which is an average of 740 minutes per person or 185 minutes per person each week, exceeding expectations.
We also enjoyed an event each week — thank you to President Beth Stroble for being our WELLNESS Champion for 2018 and leading a successful Champion walk.
Keep moving and improving!
Congratulations Participants
Top 3 individuals with the most number of sessions were,
Erica Ellard, ARC – 54 sessions
Sarah Nandor, Graduate Admissions – 39 sessions
Heather Arora, Special Events – 38 sessions
Top 3 individuals to stand out in our TRY-Athlon were,
Maggie Dankert, International Admissions – 53:06
Kate Pitman, Online Learning Center – 64:25.27
Karen Wakeland, Online Learning Center – 73:09.28
Top team to stand out in TRY-Athlon was, The Ol' College Try – 52:45
Members: Sarah Nandor, Graduate Admissions; Jennifer McQuay, Admissions; Craig Skinner, Academic Advising
Raffle Winners:
Kathryn Luster – Weight dumbbells
Heather Arora – Exercise ball
Teara Lander – $15 Amazon gift selection
Vicki Coopmans – $15 Amazon gift selection
Jennifer Andonoff – $25 Visa card
Erica Ellard – $30 Amazon gift selection
Kelsey Bourne – $50 Amazon gift selection
tags:  employee news, faculty, webster life, webster wellness, webster today, human resources,
News by Topic
Tag Categories
News by Topic
Tag Categories