Confucius Institute Hosts Happy Chinese Speaking Competition
May. 9, 2018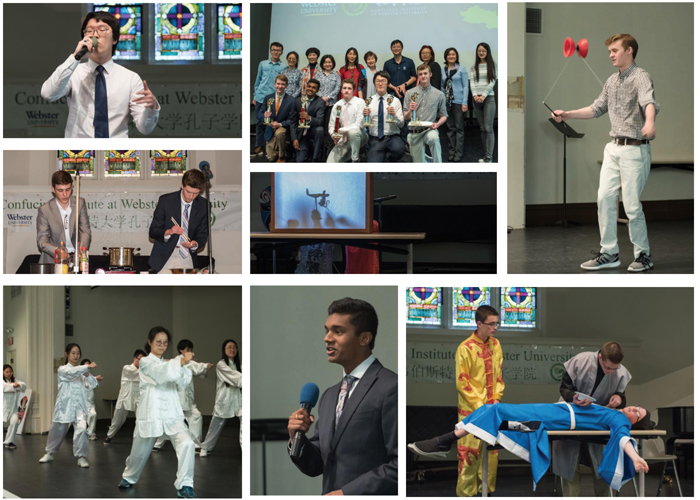 The Confucius Institute at Webster University hosted its annual St. Louis area "Happy Chinese Competition" Saturday, April 28. This competition affords local high school students currently enrolled in Chinese programs the chance to showcase their abilities and compete against their peers.
The students competed in two categories: speech and talent. Students in the speech category delivered speeches or performed in skits, while the talent category spanned a myriad of traditional Chinese skills, from performing Chinese yo-yo, to shadow puppeteering, to cooking Chinese dumplings.
The Confucius Institute at Webster University would like to congratulate all of the students on their superb performances. We would also like to congratulate the Chinese teachers who guided these students. And finally, we would like to extend a huge thank you to our four esteemed judges for offering their time and expertise.
tags:  webster life, webster today, community engagement, confucius institute,
News by Topic
Tag Categories
News by Topic
Tag Categories