Kickstarter Weight Loss Returns with New Challenge
Feb. 28, 2018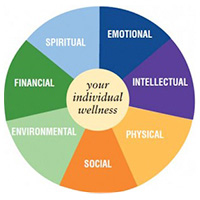 The first Webster Wellness Kickstarter Weight Loss Challenge with Dietbet concluded in mid-February with some great results. There were 36 players accomplishing a weight loss of 231.6 pounds, and 18 participants who lost 4 percent of their body weight and received a payout of $33! 
To keep the momentum going, Webster Wellness is teaming up with Webster Staff Alliance to offer another Webster Kickstarter. This one will start on Monday, March 5. and conclude Sunday, April 1. The same rules apply – "players" invest $20 and if you lose 4 percent or more of your weight, you get a pay out at or above your initial investment, depending on the success of everyone participating.
If interested, sign up at http://tiny.cc/websterdietbetmarch and WSA will send an invitation to join the private Dietbet challenge inviting you to "play" for a $20 fee. Players have to submit their weigh-in and weigh-out pictures and weight within 48 hours of the start/end of the game in order to be eligible to win.
The game is monitored by official referees from Dietbet, and your information is kept confidential. There's a seven-day withdrawal from the start of the game for a full refund. The challenge is NOT eligible for reimbursement through the Wellness Reimbursement program.
For more details on the game, visit https://www.dietbet.com/kickstarter/rules. For other questions, contact wellness@webster.edu.
tags:  employee news, faculty, webster life, webster wellness, webster today,
News by Topic
Tag Categories
News by Topic
Tag Categories