Psychology Lecture Series: Mindi Spencer talks on opioid epidemic, social change, LGBT health
Mar. 21, 2018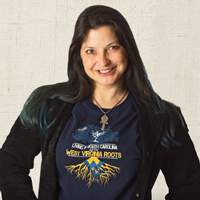 The final speaker in this year's Psychology Lecture Series will deliver two presentations this week on current topics. Mindi Spencer is an associate professor in the Department of Health Promotion, Education, and Behavior & the Institute for Southern Studies, University of South Carolina.
'Beyond Thoughts and Prayers'
On Thursday at noon, she will present "Beyond Thoughts and Prayers: Change Agents and the Epidemics of Despair." In this lecture, Spencer will explore the opioid epidemic through the lens of Malcom Gladwell's 2002 bestseller, The Tipping Point. She will also discuss how the Millennial generation views social change and how younger adults are now taking collective action against gun-related violence. 
'LGBT Health and the Politics of Who Counts'
On Friday at 11 a.m. will be the series concluding talk, "LGBT Health and the Politics of 'Who Counts'". A meet and greet from 10-11 a.m. precedes the lecture.
Both events will be held in the Browning Hall Auditorium (room 160).
SVO Panel on Mental Health Advocacy
These follow Wednesday evening's panel discussion on mental health advocacy and suicide prevention, hosted by the Student Veterans Organization, also in Browning Hall Auditorium.
Among the three events are urgent societal topics that impact many in our community.
tags:  academics, college of arts and sciences, faculty, psychology, community engagement, students, faculty, webster life, webster today,
News by Topic
Tag Categories
News by Topic
Tag Categories