CDPC Offers Resume Drop-Off Service for Students
Aug. 29, 2018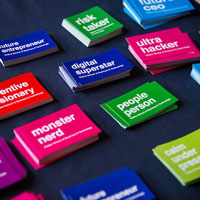 The Career Planning & Development Center (CPDC) is excited to introduce a new resume drop-off service for currently enrolled Webster University students. In-person or through email, students can drop their resume off at the CPDC and receive feedback via email within a week by a member of the CPDC team.
In-person resumes can be dropped off at the CPDC during operating hours or by emailing careercn@webster.edu and putting "Resume Review Request" in the subject line.
Students will also need to provide their name an student ID number in the body of the email.
Feedback from a member of the CPDC team will be provided through email, whether the document was received in-person or through email, within a week from the date the resume was received.
Operating hours:
Monday-Thursday: 8:30 a.m.-5:30 p.m.
Friday: 8:30 a.m.-4:30 p.m.
tags:  college of arts and sciences, college of fine arts, school of business and technology, school of communications, school of education, webster life, webster today, students, career planning and development center,
News by Topic
Tag Categories
News by Topic
Tag Categories