Webster Faculty, Alumni, Student Shine in St. Louis Theater Circle Awards
Mar. 30, 2018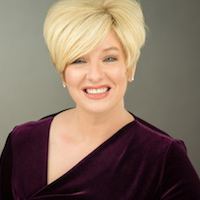 Twenty-five percent of the nominees for the 2018 St. Louis Theater Circle Awards had ties to Webster University, and this week's awards ceremony revealed that several faculty, alumni and one current student were among the winners.
Congratulations to faculty Lara Teeter and Debby Lennon, alumni Jim Butz, Peter and Margery Spack and Sydnie Grosberg Ronga, and current student Evan Addams!
St. Louis Theater Circle was formed in 2013 by theater critics to honor the performers and productions they most admired in the previous year. Monday's awards ceremony was held in Webster's Loretto-Hilton Center for the Performing Arts on the main campus.
See St. Louis Post-Dispatch coverage of the awards here.
Webster Award Winners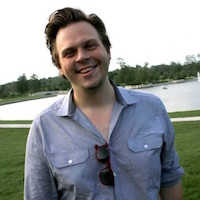 Current Webster Department of Music student Evan Addams won Supporting Actress in a Musical for her performance in "Ragtime" by Stray Dog Theatre. 
Webster alumnus Jim Butz won Supporting Actor in a Drama for his performance in "Uncle Vanya" by Rebel and Misfits Productions.
Fellow alumna Sydnie Grosberg Ronga won Director of a Comedy for  "Souvenir" by Max & Louie Productions.
Debby Lennon, adjunct professor of Voice and director of the Webster Jazz Singers, won Actress in a Comedy for her performance in "Souvenir" by Max & Louie Productions.
The alumni duo of Peter and Margery Spack won Set Design in a Play for their design in "Intimate Apparel" at The New Jewish Theatre.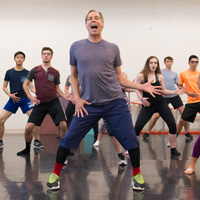 Lara Teeter, head of the musical theatre program in Webster's Conservatory of Theatre Arts, was honored along with Variety Children's Theatre with a special award for their work with children and teens of all abilities. See this 2015 profile of Teeter's work with the theatre.
In introducing the special award, Eleanor Mullin spoke of Variety Theatre's mission of inclusivity: "One theater here defies a particularly persistent stereotype: the assumption that only able-bodies people can perform in musical theater," she said. "In recognition of their eye-opening, audience-delighting productions, we are very happy to present our 'Special Award for a Body of Work' to Variety Theatre."
tags:  alumni, college of fine arts, faculty, home page, conservatory of theatre arts, department of music, webster life, webster today,
News by Topic
Tag Categories
News by Topic
Tag Categories