Kickstarter Weight Loss Challenge Details, Info Session Jan. 10
Jan. 9, 2018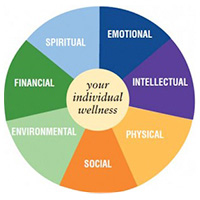 As previously announced, Webster Wellness will host a private weight loss challenge using "DietBet," which is an online weight-loss game with financial accountability and concrete goals. DietBet has been incredibly successful, with 93.65 percent of 570,303 players losing weight during their challenges – for a total loss of 8,179,159 pounds!
The challenge takes place Jan. 17-Feb. 13, and an information session will be held Wednesday, Jan. 10, at noon Central in Sunnen Lounge or online via WebEx for extended campuses.
Join us for the online session via https://websteru.webex.com (Meeting number: 926-976-428, password: Wellness).
Here are some details for the upcoming challenge:
Webster Wellness will host a private online community for just Webster participants through DietBet (https://www.dietbet.com)
Players will buy-in for $20
Players "win" by losing 4 percent of their weight in four weeks (28 days). Those who win will be paid back your buy-in fee plus more, depending on how many others reach their goal
Players can use the online forum as a place to check-in with your fellow players, get tips, and share your own advice
Official weigh-in and weigh-out is done through two pictures submitted online within a 48-hour window at the start and at the end of the game (weight and pictures will be confidential unless user wants to share them with the community)
The game is monitored by DietBet Referees, who are the only ones with access to a player's weight and pictures, although players may choose to share their weight with the community
Players can also join risk-free, with the option to withdraw during the first seven days of the game for a full refund
Note that this challenge is NOT eligible for reimbursement through the Wellness Reimbursement Program
Kickstarter Rules: https://www.dietbet.com/kickstarter/rules
Further questions? Contact wellness@webster.edu. For upcoming events and details visit the Webster Wellness blog at http://blogs.webster.edu/wellness.
tags:  employee news, faculty, webster life, webster wellness, webster today,
News by Topic
Tag Categories
News by Topic
Tag Categories