Students Aim to Break World Record for Fastest Theatrical Production
Apr. 22, 2019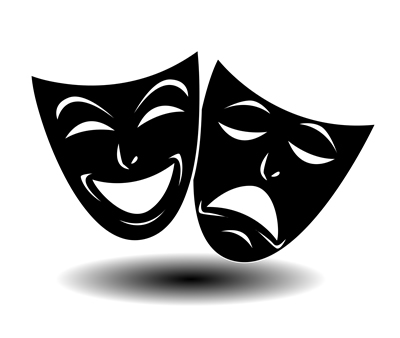 On Sunday, April 28, a large group of Webster University students, including thespians, technicians, stage designers, costumers, videographers, actors, and musicians will try to make history. They plan on designing, learning, rehearsing, and then performing a yet-to-be-named musical in record time.
The actors will have the script to a musical delivered to them 6 a.m. Sunday. From there, they will start rehearsals while designing costumes and sets. The students hope to perform the play at 7 p.m. that night, making it the fastest live production ever, putting them in the Guinness Book of World Records.
"In the guidelines sent by Guinness World Records, we were instructed to choose someone not affiliated with the production to choose the show," said Jeremy Jacobs, a current Music Direction for Musical Theatre major in the Leigh Gerdine College of Fine Arts' School of Music. "The play is being selected by a Webster graduate in New York who is having it delivered Sunday morning. We have no clue what is being selected and will not know until we open the box that morning."
In their 13-hour time frame, the students must build costumes, sets and props, design the lights and sounds, assemble an orchestra that can learn the music that afternoon, choreograph the dance numbers, and the actors must memorize all their lines. The musical will be performed in Nerinx Hall, located at Nerinx Hall High School next door to Webster University.
The volunteers who are attempting to break the record are from Ping!, a Webster University-based performing arts collective; the student organization Chainlink Improv; The Conservatory of Theatre Arts; the Webster University Student Government Association; Galaxy Radio, Webster University's student-run radio station; and a number of film majors from the School of Communications. Jacobs estimates about 100 students will be involved in varying capacities. The production will be directed by Gaby Rodriguez, a Directing major in the Conservatory of Theatre Arts, music directed by Jeremy Jacobs, and choreographed by Maya Christian and Trace Turner, members of the Conservatory.
The previous world record for "fastest theatrical production" is 15 hours, set by the Sharpe Academy of Theatre Arts at Watersmeet Theatre, in Rickmansworth, Hertfordshire, UK, on Aug. 29, 2016. That troupe performed "Annie."
The public is invited to check in on the progress of the students and watch rehearsals throughout the day Sunday. The 7 p.m. performance will cost $10 at the door but will be free to Webster University students, faculty and staff. Tickets can be purchased ahead of time through Event Brite.
tags:  college of fine arts, home page, students, department of music, conservatory of theatre arts, webster life, webster today,
News by Topic
Tag Categories
News by Topic
Tag Categories