Fourth Annual Diversity and Inclusion Conference, Feb. 26-28
Jan. 23, 2019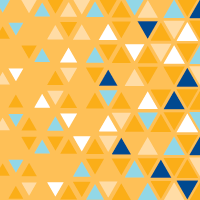 Webster University is pleased to host its Diversity & Inclusion Conference on Feb. 26-28, on the main campus in Webster Groves.
The annual forum is open to students, faculty, staff, alumni, and community members to share their own experiences, and learn about new research and emerging trends. The conference will also be live streamed to Webster's growing global community around the world.
"We have learned a great deal about how to create welcoming communities across the globe since initiating our first groundbreaking summit," said Elizabeth Stroble, president of Webster University. "We encourage thought-provoking and forward-moving conversations that help to transform talk into actionable steps toward more inclusive environments."
Guest presenters
This year's event presents a powerful and insightful consortium of experiences with guest speakers, lectures, panel discussions, and a theatrical performance. Highlighting the conference will be a keynote presentation by the esteemed Marilyn F. Booker, managing director and head of the Urban Markets Group at Morgan Stanley. An attorney with Morgan Stanley for 23 years, Ms. Booker focuses on urban communities and financial education programs.
Ms. Booker has been widely recognized for leadership in diversity and ethics as one of the "Top 100 Most Influential Blacks in Corporate America" by Savoy magazine; one of the "100 Top Executives in America" by Uptown Professional; one of the top "25 Influential Black Women in Business" by Network Journal, a "Diversity Champion" by the Mt. Sinai Hospital Center for Multi-Cultural Affairs, and the "2009 Woman of the Year" by Harvard College Black Men's Forum. A native of Chicago, she received her B.A. magna cum laude from Spelman College and her J.D. from the Illinois Institute of Technology-Chicago Kent College of Law.
Also presenting at this year's conference, Webster University is honored to have Jackie Joyner-Kersee, six-time Olympian, founder and CEO of Jackie Joyner-Kersee Foundation; and Neal Richardson, head of financial education at U.S. Bank, co-founder and president of Dream Builders 4 Equity.
"Webster University prioritizes diversity and inclusion," said Julian Schuster, provost, senior vice president and chief operating officer of Webster University. "We are always aiming to strengthen the diversity of our academic community locally and internationally. One significant result is our recognition for having the largest number of African-Americans graduating with MBAs among all private and public non-profit universities in the country."
More info and registration
For further information about the Diversity and Inclusion Conference presenters, a full schedule of sessions, and registration, visit webster.edu/conversations. The event is open to the public and there is no cost to attend. To register, click here.
tags:  academics, extended campus, global, webster life, home page, webster today, diversity and inclusion, students, faculty, community engagement,
News by Topic
Tag Categories
News by Topic
Tag Categories