Joni Parrent, Wife of Recently Retired VP, to Appear on ABC's "Holey Moley"
Jul. 22, 2019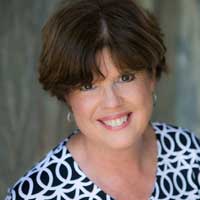 A sports program on ABC this summer features two members of the Webster University community.
Joni Parrent, wife of recently retired vice president for Enrollment Management and Student Affairs Rob Parrent, will appear as a contestant on an upcoming episode of ABC's summer show "Holey Moley," a program where mini-golf champs compete against each other on an extreme mini-golf course. Also appearing on the program as a regular commentator is Webster alumnus and actor Rob Riggle.
The show airs on Thursday's at 7 p.m. Central Time. Parrent's episode is tentatively scheduled to air Aug. 1.
Getting on the show was a long process, Joni said.
"Because we are in L.A., we get all sorts of notifications in e-mail, mail, and advertisements looking for audiences and participants for a lot of different television shows," Joni said from their California home, located just north of Los Angeles. In this case, Joni saw a message in 2018 seeking people to participate in a "mega miniature golf competition."
"I golf and was runner up in a putting contest two years in a row in the retirement community we live in, and I thought it would be fun to submit my name," she said. "And then time passed, and I forgot about it."
Earlier this year she was contacted by a production company who asked to interview her for the show on Skype. "I thought that there's no way they would want me. I'm a 62-year-old grandmother and usually, they pick much younger athletic people. But I went ahead and gave it my best shot."
To her surprise, she was called in for an in-person interview and then was placed in the casting process. "In this show, they were really looking for a diversity of contestants, from young adults to those who are retired, with all different types of ethnicities and backgrounds."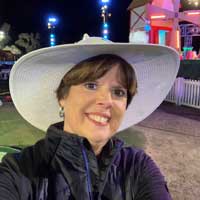 During her episode, she wears a hat that she describes as "grandma-esque." It's a white floppy hat that has golf-related items glued to it, though she said she removes the hat during actual competition because it inhibited her vision when attempting to line up shots.
The segment she appears in was filmed during three nights in April. "They edited it down to look much faster paced, but in reality, it was a complex shoot that required numerous nights of filming and at least 100 production assistants, all with clipboards who were constantly running and keeping everything moving forward."
Under an agreement signed with the producers, she isn't allowed to reveal how she did on the show until after it is broadcast.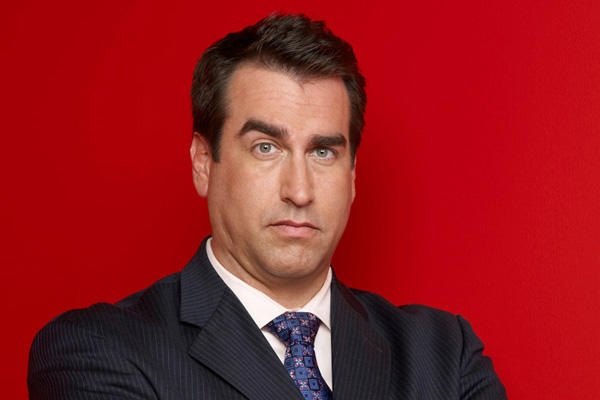 Joni isn't the only person from Webster on the program. Besides the slight possibility that a photo of her husband Rob may appear on the show, one of the hosts of the program is Riggle, a comedian and actor who earned a master's in Public Administration in 1997 at Webster's Camp Lejeune location in North Carolina. He later rose to fame as a regular commentator on "The Daily Show with Jon Stewart" and has since moved on to appearances in several feature films and other television programs.
"Riggle is hilarious in the show," Joni said, adding she never had a chance to interact with him but has seen clips of him on the program. "While other commentators had scripts and directions, I believe they just let Riggle be Riggle, and he keeps everyone laughing the entire time."
For more information on the "Holey Moley," visit https://abc.go.com/shows/holey-moley.
tags:  alumni, employee news, home page, president, webster life, webster today,
News by Topic
Tag Categories
News by Topic
Tag Categories