Coming Soon: Preferred Name Policy for Webster Students
Aug. 7, 2019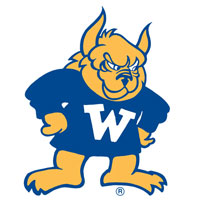 Webster University is committed to creating and maintaining an inclusive environment to meet the needs of our students. The University recognizes individuals may use a preferred first name that differs from the name assigned at birth or included on legal or official governmental records and documentation.
Accordingly, beginning in the 2019-20 academic year the University is implementing a policy and procedures enabling students to designate a preferred first name on internal University-based systems, such as their Webster email.
Students wanting to establish a preferred name should be on the lookout for a follow-up communication and update to this post with links to the full policy and instructions on where to submit a request for establishing a preferred name on University-based systems before the beginning of the Fall 2019 term. [UPDATE: The policy and instructions for submitting a request are now available.]
This policy was approved by Administrative Council after a deliberative process involving several offices across campus and benchmarking other institutions.
Additional changes for this policy will go into effect for employees, to be announced later this fall.
tags:  academics, home page, webster life, students, diversity and inclusion, webster today,
News by Topic
Tag Categories
News by Topic
Tag Categories